Get Auto Repairs in Shawnee, Missouri From Our Mobile Mechanics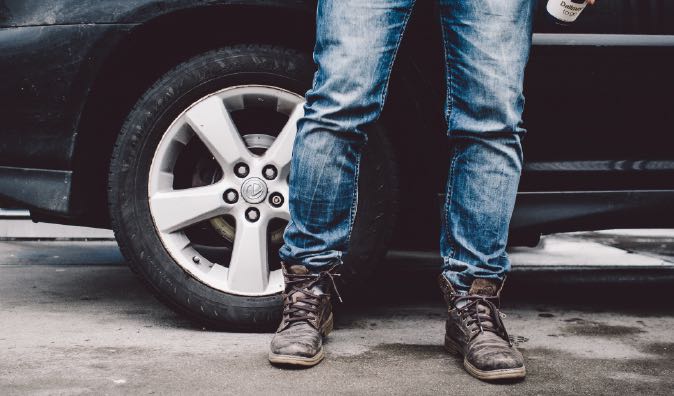 Top Mobile Mechanics in Shawnee, MO
In rain, shine, or snow, Wrench is here to provide you with high-quality auto repair in Shawnee, MO. Our certified mobile mechanics are committed to ensuring that every customer has the opportunity for hassle-free auto repair. Sometimes living outside of a big city means there are fewer options for basic services, but we are here to tell you that this is not the case with Wrench. We allow you to choose the date, time, and location of your appointment, so you do not have to take any more time out of your already busy schedule. This lets you spend more time on things you care about while ensuring that your car keeps you safe on the road. Once you book your first appointment with Wrench, you become a part of the family! So what are you waiting for? Allow one of our mechanics to come out to your preferred location in Shawnee, MO, and fix your car today!
Why Choose a Mobile Mechanic in Shawnee, MO
There are many reasons why our customers prefer using a mobile mechanic over a traditional repair shop, and why it is the right choice for you too! For starters, you will not have to worry about hiring a tow truck to take your car to the shop, only to spend hours in the stuffy waiting room or days without a car while they try to locate the right part. When you choose Wrench, you fit us into your schedule instead of the other way around. Some of our customers prefer to have their mechanic come to their home so they can make dinner while their car is being fixed. Others schedule the appointment for the parking lot at their work, so no time is wasted on the appointment when they could be working instead. We can even come to the local soccer field in Shawnee, MO while your kid plays a game! At Wrench, we are dedicated to providing high-quality and convenient auto repair to all of our customers, whether it is a simple oil and filter change or a full engine replacement. No issue is too complicated for us to handle, because our customers are our top priority. Do not put off great auto repair any longer and book an appointment in Shawnee, MO today!
How to Schedule an Appointment with Wrench
Simply download the app or visit the Wrench website on any device to book a convenient auto repair appointment in Shawnee, MO. You will be prompted with the opportunity to create an account if you have not already, which allows us to learn more about you and your vehicle so we can provide you with specialized care. Once we know the make and model of your vehicle, you will be able to choose from one of the hundreds of available services and we will give you a quote for the work. If you do not know what the issue is, that is okay too. Schedule a diagnostic appointment and a Wrench mechanic will come out to your location in Shawnee, MO to determine the problem in order to give you a quote. You will then be able to select the date, time, and location of the appointment that works for you, and we will handle the rest! You will then be able to relax knowing that a mechanic will soon be on the way to get your car running like new and you will be back on the road in Shawnee, MO in no time!
What to Expect From a Service Appointment
Because our mobile mechanics are very experienced and well knowledgable about the area of Shawnee, MO, you will have nothing to worry about on the date of your appointment. The mechanic will show up promptly at your preferred location with all of the equipment and parts necessary to service your car. All that we ask of you is that you are present at the start of the appointment to hand your keys over, and then you are free to do whatever you please for the rest of the time! Go for a walk, catch up on email, or catch up with friends - the opportunities are endless! As soon as the mechanic is done, they will call you so you can get your keys and they can be off to help our next customer! You do not have to wait any longer for convenient auto repair - join the Wrench family in Shawnee, MO today!
---
---
---
Auto Repairs for Popular Vehicles