Get Auto Repairs in Shepherdsville, Kentucky From Our Mobile Mechanics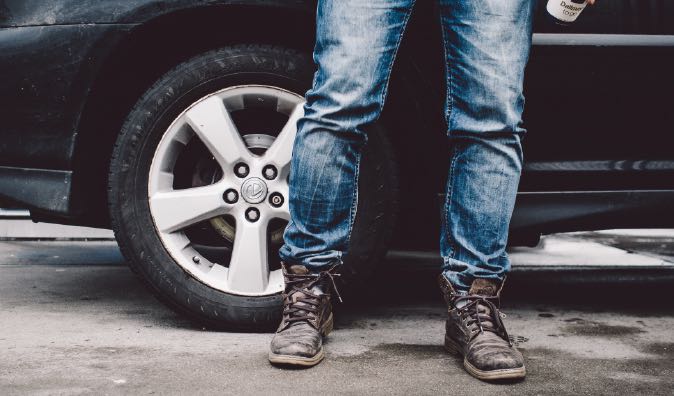 Top Mobile Mechanics in Shepherdsville, KY
Are you living in the beautiful suburb of Shepherdsville, KY and in need of a new mechanic? You have come to the right place! Wrench is a team of highly skilled mobile mechanics who will come to your preferred location to service your vehicle so you do not have to worry about getting to the repair shop. We know how frustrating it can be to drive all the way into downtown Louisville to find a mechanic you can trust, which is why we come to you. When you choose Wrench, you will be saving time, money, and energy, giving you the freedom to do more of the things you love. Wrench is dedicated to removing the hassle of car ownership in any way we can, which is why the customer is always the top priority. There is not a better option for convenient and quality auto repair and maintenance in Shepherdsville, KY than Wrench, so book your first appointment today!
Why Choose a Mobile Mechanic in Shepherdsville, KY
Mobile mechanics are the perfect solution for auto repair if you already have a busy schedule. Because Wrench allows you to choose the date, time, and location of your appointment, you can be as strategic with your time as you want. No more worrying that you will miss your afternoon meeting because you got stuck in the waiting room at the repair shop. Giving you the autonomy to plan your appointment lets you fit Wrench into your schedule, instead of the other way around. Some Wrench customers like the mechanic to come to their home so they can get work done around the house at the same time. Others prefer the parking lot at their office. No matter what service you need, a mechanic will arrive on the date of your appointment with everything they need to get your car running like new. Do not put off vehicle maintenance any longer, and book your appointment with Wrench in Shepherdsville, KY right now!
How to Schedule an Appointment with Wrench
The scheduling process with Wrench is very simple! Log onto the Wrench website on any of your devices and create an account if you do not already have one. We also recommend downloading the Wrench app to keep track of further appointments. Once we know more about your location and the car you drive, you can select your desired appointment from our hundreds of options. Don't see the service you need? No problem! Speak with one of our fantastic customer service representatives or book a diagnostic appointment where a Wrench technician will come out to your location in Shepherdsville, KY to determine what is wrong. You can then move forward with the booking process and select the date, time, and location of your preference. It's that easy! Join the Wrench family in Shepherdsville, KY and we will take care of you!
What to Expect From a Service Appointment
If you have never used a mobile mechanic, that is okay! Wrench will walk you through the entire process and answer any questions you may have. On the date of your appointment, the mechanic will arrive promptly at your location in Shepherdsville, KY with everything they need to service your vehicle. Once you have handed over your keys, you are free to go for the rest of the appointment unless you have any questions you would like to ask. Take the time to relax, get some exercise, or spend time with family and friends - the opportunities are endless! When the mechanic is finished on your vehicle and has cleaned the workspace, you will immediately be notified so you can return. They will always check to make sure you are satisfied with the service before heading off to help the next Wrench customer. If everything is in order, you can get back on the road and we will see you the next time our Wrench services are needed. Book your first appointment with Wrench in Shepherdsville, KY today; you will not regret it!
---
---
---
Auto Repairs for Popular Vehicles