Get Auto Repairs in Sherman Oaks, California From Our Mobile Mechanics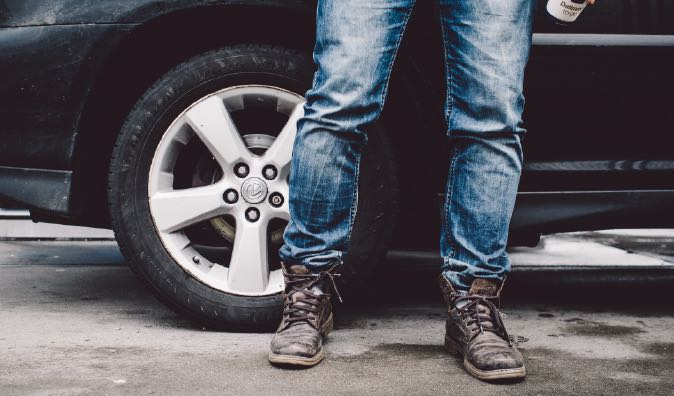 Top Mobile Mechanics in Sherman Oaks, CA
If you are on your way to work and your oil light comes on in your car or truck, give Wrench a call and set up an appointment with one of our extremely skilled mobile mechanics in Sherman Oaks, California. Our mechanics can perform the service anywhere you find convenient. We want to work our way into your schedule. If you need us to come to your work, school, or even your own home, we will be there. While we repair your car, you can spend your time doing whatever it is that you need to get done, so give us a call today and you'll be back on the road in no time.
Why Choose a Mobile Mechanic
A vehicle must have a superior quality service to run properly. As a driver, you need to ensure that your cars or trucks are of good quality for you and your vehicle's safety. Many people neglect the dangers of using damaged solutions. This also depends on the fact that how early the driver does notices the issue and when is it dealt with. For this external inspection is not enough, and you must contact a professional auto service. Our experts at Wrench mobile mechanic use the best tools and instruments to check for the possibility of the tire can be repaired or not. Whether you drive a work truck, economy car, or any other vehicle that runs on diesel power, Wrench's mechanic will keep you rolling with convenient services.
How to Schedule an Appointment with Wrench
Our mobile mechanic will make sure the appointment will be extremely simple for you. Once you give us a call and book an appointment, we will match you with one of our qualified mechanics. They will show up you your chosen location on time and prepared to complete your auto service as efficiently as possible. When you meet up with our mechanic, you will need to give them your car keys. At that point, you will be free to leave and do whatever you want. Our mechanic will be ready to handle anything so you can be confident in us. When the service has been completed, we will send you a message and our mechanic will clean up the area. Soon your car will be running like a champ, all you need to do is book an appointment today!
What to Expect From a Service Appointment
Protect your investment with every repair with Wrench. From the date of your repair, your service includes a 12 months, 12k mile warranty. We back up our word in writing. Wrench mobile mechanics will make your experience incredibly convenient by bringing the tools and experienced professionals near you. You can have us come anywhere from your school to your work to your home. While we fix your car, you can spend that time doing something else rather than waiting for us. All you need to do is give us a call or fill out our online form and you'll be driving your car in its optimal condition in no time!
---
---
---
Auto Repairs for Popular Vehicles