Get Auto Repairs in Sherrelwood, Colorado From Our Mobile Mechanics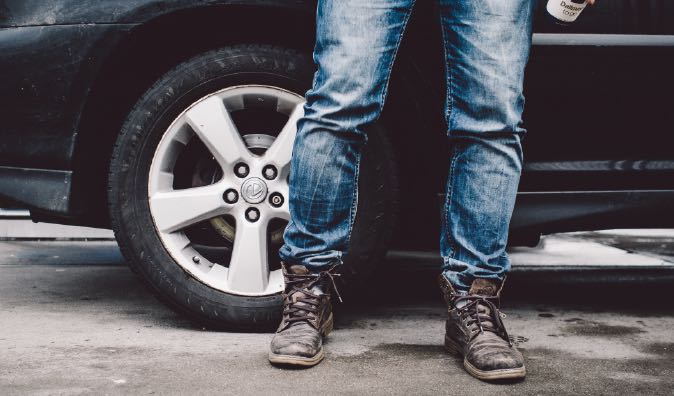 Top Mobile Mechanics in Sherrelwood, CO
If you'd like to find a mobile mechanic in Sherrelwood, Colorado or the greater Denver area, Wrench is the auto repair solution for you! We have a large team of highly trained mobile mechanics that are committed to improving the overall auto repair experience, one service at a time. No matter what your vehicle needs, our mobile mechanics will get your back on the road in Sherrelwood before you know it. Our mobile mechanics have spent years in the industry perfecting their skills on all makes and models. So give Wrench a try today and you won't want to get your vehicle repaired by anyone else!
Why Choose a Mobile Mechanic in Sherrelwood, CO
Mobile mechanics all over the country have been providing convenient services for years. However, the mobile mechanics at Wrench provide an unmatched high level of quality for each and every service. When we hire a mechanic to join our team in Sherrelwood, we won't settle for a mediocre mechanic. All of our mechanics have shown in-depth knowledge about repairs and all things relating to vehicles just like yours. Not only are we customer-oriented, but we will give you lasting repairs so you don't have to come back more than necessary. Our mechanics will bring the shop to any convenient location in Sherrelwood so you can spend your time as efficiently as possible. While we spend an hour or two, depending on the service, fixing up your vehicle, you will be able to do whatever you want. Some customers like to go inside their homes and cook a meal, watch TV, or even get some house chores done! If you have us come to your office, you can make money while we get your car up and running. Why not make the most of your time? Book your appointment with us today!
How to Schedule an Appointment with Wrench
To get an appointment with one of our skilled mobile mechanics in Sherrelwood, you will need to go to our website or app and fill out a short service request form. If you have an account with us, log in and go fill out the information. If you don't have an account with us, we recommend that you create one before requesting an appointment. This way we can log your service and keep track of when your vehicle received certain maintenance services. Once you are all set and you have entered in your vehicle's basic information, you will be able to choose the services that your vehicle needs. If you already know your vehicle hasn't had an oil change in a while, let us know! However, if your vehicle won't start, is making weird noises, or emitting strange smells, you might not know what the problem is quite yet. That's okay too! You can request a diagnostic appointment which our mobile mechanic will come to you in Sherrelwood to find the issue. Once we know what services we should be prepared for, you will schedule your appointment with a date, time, and specific location in Sherrelwood that works best with your lifestyle.
What to Expect From a Service Appointment
If you haven't had a service appointment with us yet, you might be wondering what to expect from your Wrench mobile mechanic. You can expect that we will arrive on-time and prepared with all the parts and tools needed to get your vehicle back on the road in a timely manner. When we arrive, you will give us the keys to your vehicle, then you will be free to do whatever you want with the rest of your time. If you have any questions about the process, your specific repairs, or how to care for your vehicle, our mobile mechanics are here to help you out! We will be happy to answer any auto care or auto repair questions you may have. If you end up spending your time away from our mechanic, we will send you messages throughout the service. As soon as your vehicle is ready to hit the road in Sherrelwood, you will be the first to know! Then we will return your keys, clean up the area, and head off to our next customer. It's that easy! We look forward to servicing your vehicle in Sherrelwood!
---
---
---
Auto Repairs for Popular Vehicles