Get Auto Repairs in Simi Valley, California From Our Mobile Mechanics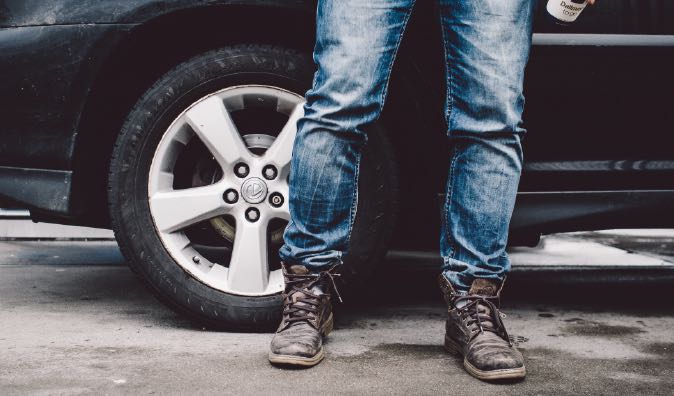 Top Mobile Mechanics in Simi Valley, CA
Wrench mobile mechanic service is proud to be Simi Valley, California's top notch auto repair solution to specialize in auto repair and maintenance. As leaders in cutting-edge automotive technology, we are uniquely positioned to offer you an alternative to pricey dealership repairs in Ventura County. Our expert mechanics are trained and skilled in the complexities and intricacies of hybrid repair and maintenance. Don't trust your hybrid repair in California to just anybody – we have all of the factory tools and cutting edge equipment needed to service these complex vehicles. From routine maintenance to major electrical and engine work, there's no job too great or too small for our Wrench mobile mechanics!
Why Choose a Mobile Mechanic
Mobile mechanics will save you lots of time because they will come to you so you don't have to waste your whole day waiting at the shop. Our mechanics will come to any convenient location such as your home or office. This means, while we are working on getting your vehicle back to its prime condition, you can get your own thing done, depending on where you request our services. For example, if you have us come to your home, you can get some house chores done or even just relax. Our mobile mechanics will also save you money because you won't have to spend it on any unnecessary towing fees. At Wrench, we only hire the top mobile mechanics in our extremely long hiring process that includes multiple background checks because we want to ensure that our customers will be receiving the best service possible.
How to Schedule an Appointment with Wrench
To book an appointment with one of our skilled mobile mechanics, you have two options. You can fill out the short survey on our website, or you can give our team a call. We will ask what is wrong with your car or truck, but if you don't know, then we will arrange a diagnostic appointment so one of our mechanics can come out and take a look. They will let us know which parts and services you will need so we'll be able to calculate your auto repair quote. Then you will select a date and location for your service that is convenient for you. Once you let us know what you'd prefer, we will match you with one of our mobile mechanics in your area. Our mechanic will arrive on-time and prepared with all the tools and knowledge to solve any problem. You will just need to give them the keys of your respective vehicle. Then you will be free to do whatever you please, whether that means staying and watching or leaving to get things done. Your car will be in great hands so you won't need to worry if you choose to leave. When your car is all ready for your next excursion, we will notify you via text. Before our mechanic leaves, they will make sure the area is clean and will return your keys. Schedule an appointment with Wrench today and you won't need to go to the shop ever again!
What to Expect From a Service Appointment
Pay careful attention to your engine's exhaust system by getting your emissions testing performed by Wrench auto repair specialists. Our facility will repair your car's exhaust system after any emissions test failures. We can get you fixed right up and ready to pass. Any other repair needs, minor or major, for your car or truck can be handled by us at your preferred time and place. Not only are we familiar with the best care for your car, we can design a maintenance plan that will keep your car running smoothly for many years to come.
---
---
---
Auto Repairs for Popular Vehicles