Get Auto Repairs in South Bend, Indiana From Our Mobile Mechanics
Coming Soon To South Bend, Indiana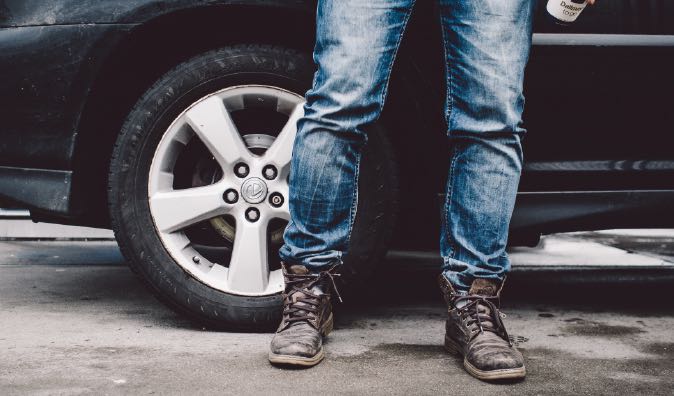 Top Mobile Mechanics in South Bend, IN
You should always expect the best auto service from Wrench mobile mechanic in South Bend, Indiana and surrounding St. Joseph County. We handle auto repair and maintenance services on all makes and models of foreign and domestic automobiles. Our experienced mobile mechanics understands that owners need a mechanic that they can trust. We form relationships with our customers that turn into partnerships to ensure your vehicle's peak performance. All of our car repairs are backed by 1 year/18,000 mile warranty.
Why Choose a Mobile Mechanic
You can be completely confident when trusting your car, truck or SUV to us. Your time and convenience are very important to us. Your daily schedule doesn't need to be interrupted. Meanwhile, our techs will be getting your vehicle road-ready! At Wrench, making our customers happy with unparalleled car repair and service is what makes us happy as well. We're proud to work on your vehicle! It's a modern marvel and a major investment, so we'll take care of it like the rare and wonderful thing it is.
How to Schedule an Appointment with Wrench
When you call us, we give you a repair quote. You give us the address of your home or office, and once we have the quote ready, we send it to you. When you give us the approval, our mobile mechanics get started on the repair. Your appointment takes place entirely on location, in your driveway or even at your parking space at work in Indiana. Wrench mobile mechanics can take care of minor repairs and maintenance for your vehicle, and they can repair more advanced problems with your engine or transmission.
What to Expect From a Service Appointment
The key to keeping your vehicle on the road is a quality maintenance schedule. The best time to handle an auto repair need is long before it ever happens. We keep you ahead of Our certified techs know exactly how your vehicle is supposed to sound and perform. Something as simple as an oil change can keep your car's performance and fuel efficiency up. We'll have it purring like a kitten or growling like a bear depending on your preferences. Cars, trucks, and SUVs all receive the same expertise from Wrench mobile mechanics.
---
---
---
Auto Repairs for Popular Vehicles