Get Auto Repairs in South San Francisco, California From Our Mobile Mechanics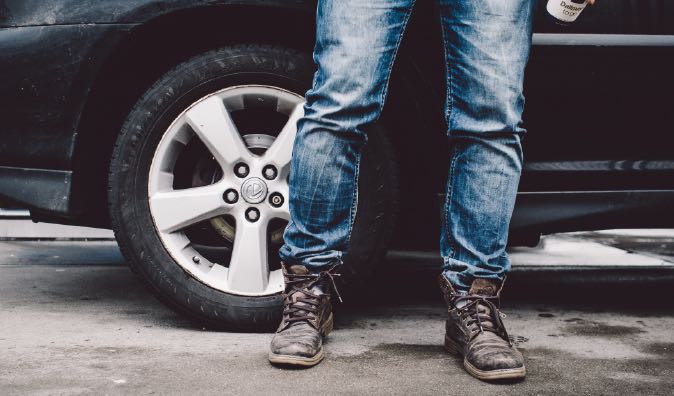 Top Mobile Mechanics in South San Francisco, CA
Wrench mechanic is the best mechanic service near you in San Francisco, California and surrounding San Mateo County. We guarantee honest, reliable service at an affordable price. We are a team of highly-experienced mechanics supported by the latest technologies, allowing us to deliver an outstanding customer experience that has you back on the road in no time. We pride ourselves on flexibility and convenience, making your life as simple as it can be, often at a time when you need a car mechanic near you the most.
Why Choose a Mobile Mechanic
At Wrench, we provide repair services for trucks and trailers of all makes and models. To name a few: Volvo, Kenworth, Freightliner, Mack, and International, we've got them all covered! Our goal is to do quality work that will take away your stress and get your trucks back on the road. Our team of experts assess and analyze all your truck's repair needs and work diligently to provide you with the best service at the most economical rates. Our services are highly revered in the region and we are best-known for our top quality car and truck repairs.
How to Schedule an Appointment with Wrench
Wrench provides individualized services that can all be completed at your home. You can choose from a full menu of auto repair and maintenance options. When you call, we ask what service you would like performed and give you an auto repair quote. Even if you aren't sure what's going on with your car, we can still make an appointment for a mechanic to diagnose the issue. While we complete the work, you can continue with whatever you are doing and relax. Your vehicle is in good hands, and we will treat it with the love and care it deserves. Please don't forget to share your service experience with us.
What to Expect From a Service Appointment
Our mechanic will show up on-time and prepared to handle anything. All you need to do is give your car keys to our mechanic. They will take very good care of your car while you are gone so there's no need to worry. We treat our customers cars with respect, as if they were our own. Our mechanic will work diligently on your vehicle so your auto repair will be a very time efficient option. When they finish, they will let you know and clean up the area. Then your car will be back to its optimal condition once again. We believe our clients deserve the best, it's rooted to the core of everything we do. From delivering best-in-class care to innovative transparency you can truly believe in, we're committed to empowering consumers and fine-tuning relationships – one expertly cared for automobile at a time.
---
---
---
Auto Repairs for Popular Vehicles