Get Auto Repairs in South Trenton, New Jersey From Our Mobile Mechanics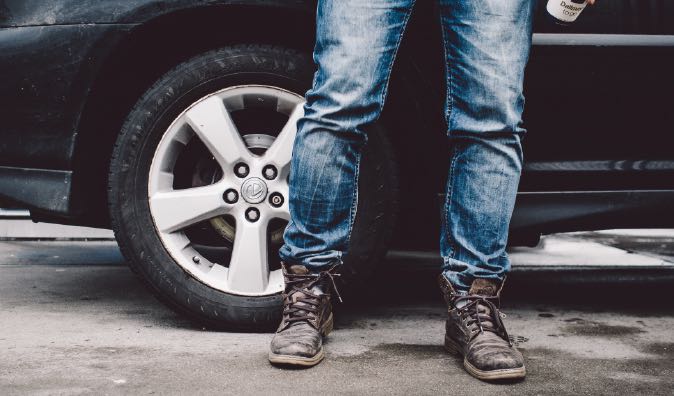 Top Mobile Mechanics in South Trenton, NJ
If you are residing in South Trenton, New Jersey, get all of your future car care and maintenance needs satisfied by Wrench's skilled mobile mechanics. We are working to get your car back on the road in the most convenient way possible. By utilizing our services, you will be able to pick any date, time, and location for your appointment. This means you will be able to get your car serviced and maintained anywhere you want! We can bring our shop right to your driveway or workplace parking lot. Give us a call and request an appointment with Wrench today!
Why Choose a Mobile Mechanic
Our mobile mechanics are the best in South Trenton. We don't hire just any mobile mechanics to join our team, we hire the best of the best. In our hiring process, we are extremely selective so that we can ensure each and every one of our customers will be receiving the same high quality repairs. Our mobile mechanics are extremely skilled at their craft, which is why we provide a wide range of services from routine oil changes to more complicated battery replacements on many different makes and models. No matter what you need, we have a specialist that will give you the highest quality repair you've ever had. With us, you won't have to sacrifice quality for convenience. Get the best of both worlds by booking your appointment with us today!
How to Schedule an Appointment with Wrench
Booking an appointment with our South Trenton mobile mechanics is very simple! Just visit our website or app and fill out our short survey. We will need some basic information such as the make and model of your vehicle as well as which services you'll be needing. Don't worry if you don't know what services your vehicle needs, we can set up a diagnostic appointment. Once we have that information, we will provide you with our fair and affordable auto repair quote. With Wrench, what you see is what you get. We won't add in any hidden fees after because we believe honesty is the best policy. You will always know what you will be expected to pay for our services. In no time, your vehicle will be back on the road and ready to take you wherever you need to go.
What to Expect From a Service Appointment
No matter where in South Trenton your service is, you can expect that we will show up on-time and be prepared to get you back on the road in the most efficient way possible. The only thing you will need to do on the day of your Wrench appointment is meet our mobile mechanic outside so we can get the keys to your car. Once we have the keys, you'll be free to leave if you have something else to do. Our mobile mechanic knows exactly what they are doing and your car will be in very good hands so there's no need to worry. We will keep you updated throughout the entire process so you will always know the status of your vehicle. As soon as we are finished, we will let you know and be on our way. It's that simple! Log onto our app today and let us get your vehicle back to its prime condition.
---
---
---
Auto Repairs for Popular Vehicles