Get Auto Repairs in Spanaway, Washington From Our Mobile Mechanics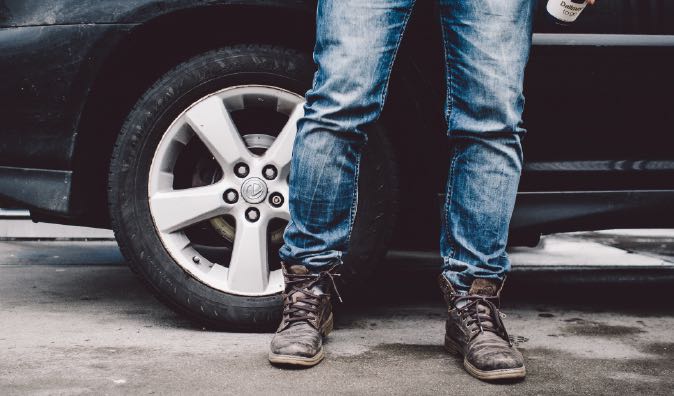 Top Mobile Mechanics in Spanaway, Washington
At Wrench, our team is made up of mobile mechanics who reliably serve the people of Spanaway Washington and the greater Pierce County. When you contact us to book a mobile mechanic, you won't have to worry about shuffling into a service garage for help. Our experienced and expert Wrench mobile mechanics are able to conduct auto repairs in your driveway or at a parking space anywhere in Spanaway. The Wrench auto repair or maintenance team offers a fair auto repair quote to every client in keeping with their reputation. Wrench is proud to serve Spanaway, home of the HI-TECH Collision Classic Car & Truck Show, the Spanaway Antique Autos Show and the Spanaway Car & Motorcycle Show.
Why Choose a Mobile Mechanic
Wrench customers in Spanaway know the benefits of having expert mobile mechanics that will come right to their home or office. Our team has been screened and are equipped with the know-how and the experience to handle all sorts of automotive issues, and to work on a variety of vehicles. The ease of having these experts able travel anywhere in Spanaway is more than convenient, it eliminates towing expenses and trips to an automotive repair garage.
Wrench will come to anywhere in Spanaway and other cities in Pierce County and deliver reliable and guaranteed auto service. The wrench team offers all sorts of services including transmission repair, heating and cooling, electronics, brakes, engine work, and more. Whether you need an oil change or a brake job, we can provide you with the services you need at an affordable price.
What to Expect from a Service Appointment
When you contact Wrench, we will carefully go over the issues and ascertain your vehicle and your location in Spanaway. Wrench will deliver a quick fixed quote and be ready to fix your car on acceptance of your estimate, and in most cases address your mechanical emergency. If you're unsure what needs to be fixed, simply schedule a diagnostic appointment. A Wrench mobile mechanic will be dispatched to check the systems at issue and put our comprehensive knowledge and mobile shop to work. Once the inspection is complete and the repairs are finished, you will be free to travel all over Spanaway. Wrench guarantees that the price we quote on your auto repair or maintenance will be the price you pay.
There are no hidden fees, and our Wrench mobile mechanic will warranty the work for 12 months or 12,000-mile following your repair. At Wrench, we know that happy customers driving safely on the road are a part of our reputation. We work hard to reach our clients anywhere in Spanaway and Pierce County and deliver quick and excellent service on arrival. Our Spanaway Mobile Mechanic and Auto Repair service is relied upon so we make sure that when we arrive we are ready to work armed with all the tools of the trade loaded onto our vehicles. If you need help with your car or truck in Spanaway contact us at Wrench for an auto repair estimate.
As seen on www.seattlesmobilemechanic.com.
---
---
---
Auto Repairs for Popular Vehicles