Get Auto Repairs in Spokane Valley, Washington From Our Mobile Mechanics
Coming Soon To Spokane Valley, Washington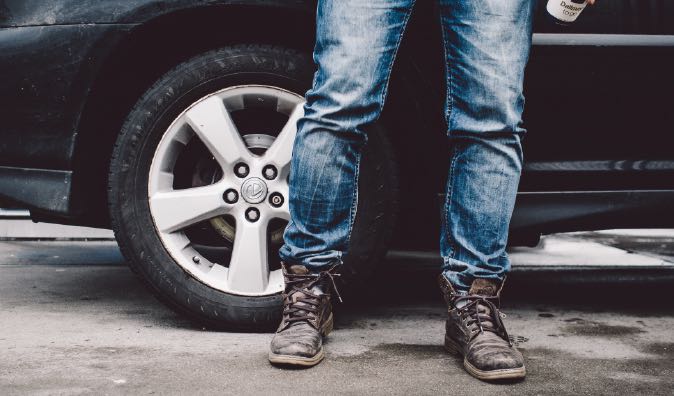 Top Mobile Mechanics in Spokane Valley, Washington
Our experienced mobile mechanics at Wrench are very good at what they do and they serve Spokane Valley and all of greater Spokane County, Washington. When you employ the services of our mobile mechanics, our mechanics come to you in your time of automotive crisis. Our mechanics will complete your auto repair at your home or place of business for the amount that we at Wrench quote when you book a Wrench mobile mechanic. Our mechanics can work on all kinds of cars and trucks and do all car maintenance services and the majority of car repair services in the Spokane Valley area. When they are done fixing your car, you can get back to your everyday routine of all you enjoy doing throughout Spokane Valley, you can go participate in car racing at the Spokane County Raceway. You can do this with the security that we at Wrench have prepared your car to fully participate in the races there.
Why Choose a Mobile Mechanic?
Our customers in Spokane Valley want us at Wrench to do their Mobile Mechanic and Auto Repair because we go to them when their car will not make it to us. We can come to you if your car has broken down or it is just not convenient for you to come to us. Our mechanics also have the know-how, experience, and knowledge to properly care for all of our customer's cars. We also provide all kinds of maintenance and repair needs for whatever your vehicle may need. Our mechanics come to your location with the tools needed to properly maintain or repair your car and have you rolling down the road really soon.
What to Expect From Your Service Appointment
Our mechanics provide one-of-a-kind car care to our customers. When you employ us to service your vehicle, we at Wrench provide you with a quote upfront (after you tell us what is wrong with your car). Then we provide you with the information that you need to know to properly care for your car. If you are unsure of the problem that your car is having, we will come and look at your car and determine what is wrong with it. Since we come to you, you can relax in your own home or continue doing your job at your place of business.
What we at Wrench do to Work on Your Car
If you reside in Spokane Valley or anywhere else in Spokane County, Washington, you can rely on us to care for your car just like we would our own vehicles. We fix everything from brakes to washer pumps. We also do simple tasks from changing and rotating tires to oil changes. Prior to you taking off to enjoy Spokane Valley's attractions and scenery, be sure to contact us for all of your car maintenance and repair needs. We will make an appointment with you when it is convenient for you so we can work around your schedule and properly service your car.
---
---
---
Auto Repairs for Popular Vehicles