Get Auto Repairs in Spokane, Washington From Our Mobile Mechanics
Coming Soon To Spokane, Washington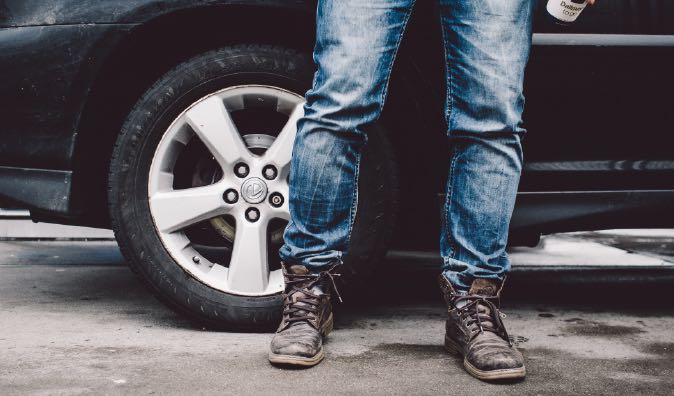 Top Mobile Mechanics in Spokane, Washington
Wrench brings the services of experienced mobile mechanics to customers in Spokane, Washington and Spokane County area in a single, straightforward format. If you're using our website, you can browse and select from our assorted list of auto repair services from the comfort of your office or your home through our website or over the phone. Once you get your all-inclusive auto repair quote, we make it easy for you to book a mobile mechanic at your convenience.
Whether you're attending this year's Goodguys Great Northwest Nationals and you need your wheel ready for a road cruise or you're taking in the Spokane Speed & Custom Show, our mechanics will have you back on the road in no time.
Why Choose a Mobile Mechanic?
Between the stress of having car trouble, the chaos of changing your daily routine, and the logistics of carving out the time you might not have to wait for the shop to fix your vehicle, car problems can be disruptive in multiple ways. One of the reasons why customers have been choosing to book mobile mechanics through Wrench is the simple fact that we let you have control. With us, even when the unthinkable has happened to your car, your life isn't going to revolve around finding time to take your car to the shop. Our mechanics, who are all experienced and qualified, bring the shop to you at the time that's right for you.
What to Expect From a Service Appointment
Maybe you're a whiz with cars and you know just from listening to the engine that there's a problem with one of your cylinders. You can visit our website or call us, choose the service you need, receive an auto repair quote, and set your appointment during your next coffee break.
What happens if you know there's a problem but you're not sure exactly what services you should request to fix your car?
If that's you, don't panic. We offer diagnostic service appointments during which our mechanics will come at your convenience, examine your car, and tell you what the problem is so that you can make an informed final decision.
Wrench Maintenance and Auto Repair Services
Here at Wrench, we believe in the importance of being honest with our customers about the way we structure our prices. With us, you won't be trapped into paying per hour or given an estimate that may or may not be accurate when all is said and done.
The price you're given in our quote is the price that you will be paying after our mechanics have your car back on the road. No extra charges, no hidden fees, and no inflated bills.
Our experienced mechanics will arrive fully equipped, ready, and able to perform a broad range of services including:
Parking Brake Cable Replacement
Brake Safety Inspection
Intake Manifold Gasket Replacement
Battery Replacement
Exhaust System Replacement
Turn Signal Switch Replacement...and more!
Call us or book an appointment through our website today.
---
---
---
Auto Repairs for Popular Vehicles