Get Auto Repairs in Springfield, Illinois From Our Mobile Mechanics
Coming Soon To Springfield, Illinois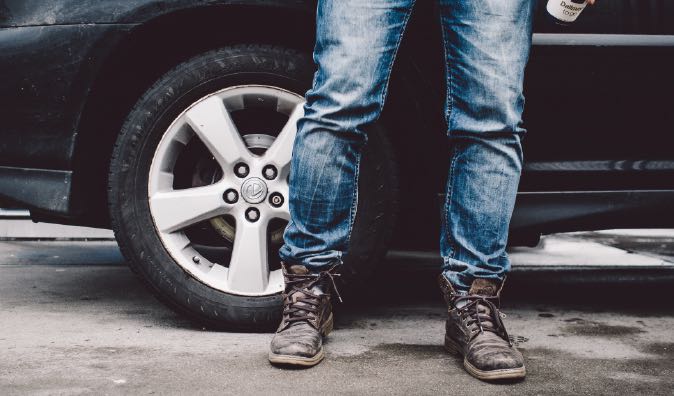 Top Mobile Mechanics in Springfield, IL
At Wrench, we are proud of our mobile mechanics providing exceptional services to residents of Springfield, Illinois and Sangamon County. Our mechanics are well trained and have vast experience in matters concerning auto repair and maintenance. If you need a mechanic or if your car breaks down at any time, you can book a mobile mechanic with Wrench. We come to your home or office and repair your vehicle from there. Once you contact us for assistance, we start by providing you with an auto repair quote that contains all the information you need, including price, before starting the job, so you will know what is expected from you and what to expect from us. Our mechanics are pros in dealing with all car models and we use genuine repair parts and equipment for the job.
Why Choose a Mobile Mechanic
Many parts of your car or truck are interrelated, and ignoring maintenance can lead to trouble. Specific parts or an entire system can fail. In fact, neglecting even simple routine maintenance, such as checking the coolant or changing the oil, can lead to unreliability, poor fuel economy, or costly breakdowns. If your car or truck hasn't had a check-up in some time, our mechanics will evaluate your vehicle's condition, addressing any issues that may lead to problems down the road.
How to Schedule an Appointment with Wrench
When you book a service appointment through Wrench, you can specify where you want our mobile mechanics to work on your car. We're happy to come to you at home or at work; just let us know which is more convenient for you. If you know what service your car needs, you can let us know at this point. Alternatively, book a diagnostic assessment to have our mechanics take a look at your vehicle and work out what's wrong with it.
What to Expect From a Service Appointment
You can book a service appointment if your car needs a tune-up, oil change, scheduled maintenance, or a replacement part, or even if you are not sure what the problem is. If your car will not start or has an unexplained issue, such as making a strange noise, our mobile mechanics can perform a diagnostic check to determine exactly what is going on. They will then work out what they need to complete the fix as quickly as possible, providing you with an estimate of the cost of the auto repair before they begin. This estimate will explain exactly what you would pay. We do not believe in applying extra hidden charges to our bills, so you can trust that the estimate and service that our mechanics provide are transparent and accurate.
---
---
---
Auto Repairs for Popular Vehicles