Get Auto Repairs in Springfield, Massachusetts From Our Mobile Mechanics
Coming Soon To Springfield, Massachusetts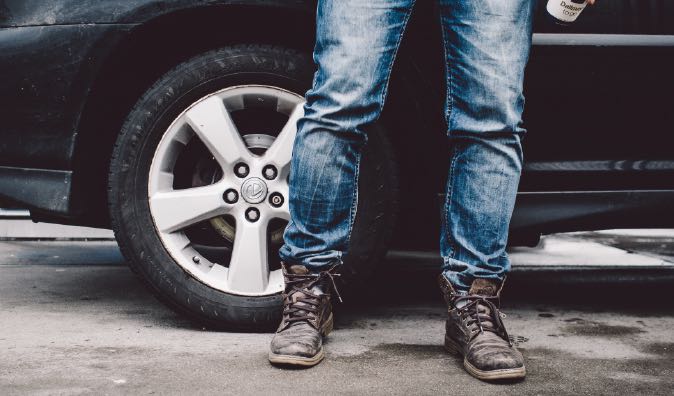 Top Mobile Mechanics in Springfield, MA
Whether you drive a passenger car, medium sized truck, mini-van, or SUV, Wrench can provide you with high quality auto repair and maintenance services to all of the residents of Springfield, Massachusetts to get their vehicles performing at their best. Our mobile mechanics are capable of servicing a variety of makes and models of foreign and domestic vehicles in Hampden County. We adhere to the superior standards to take genuine care of our customers and their vehicles. If you're looking for a one-stop automotive repair solution, give us a call. We can provide you with a reliable estimate of any automotive repair issue you might be facing at your preferred place and time.
Why Choose a Mobile Mechanic
Our team of certified technicians are always there to help you with any and all vehicle repairs and maintenance services. Your vehicle's quality performance and longevity depend on the quality and experience of the technicians you have servicing it. For an expert auto repair service in Springfield, MA call Wrench for your vehicle's service at your convenience. Our expert mechanics go above and beyond to make sure our customers are happy with their auto service. Let our team of auto repair specialists keeping a close eye on your vehicle and extend performance and resale value. Our services maintain the industry's highest standards while keeping repairs and maintenance affordable.
How to Schedule an Appointment with Wrench
When you call us, describe the problem to our technician. If you don't know what is wrong, we can set up a diagnostic visit. For that, we will send a mechanic to come take a look at your vehicle. Then they will identify the problem and let us know what services and parts you will need. Then we will calculate and provide you with our auto repair quote. At that point, you'll have the option of choosing a date and location for your service to occur. Then we will match you with one of our local mobile mechanics. They will arrive to the location prepared and on-time so all you need to do is give them your keys. The rest of the time will be yours so you may leave. When the service has been completed and your vehicle is back to its prime condition, you will be notified. The whole process is very simple for you so give us a call and we can set you up with our mobile mechanic today!
What to Expect From a Service Appointment
It takes time under the hood, continuous training, and state-of-the-art equipment to provide the level of expertise Wrench offer. Speed and accuracy are two of our best features which keep customers coming back to us. Our routine maintenance schedules mean qualified hands and eyes paying attention to every detail of your vehicle's interior and exterior. Call Wrench first and avoid a misdiagnosis by trusting our service experts who use the most advanced diagnostic equipment. Our accurate diagnoses and thorough inspection services get all repair services started on the right foot.
---
---
---
Auto Repairs for Popular Vehicles