Get Auto Repairs in Springfield, Missouri From Our Mobile Mechanics
Coming Soon To Springfield, Missouri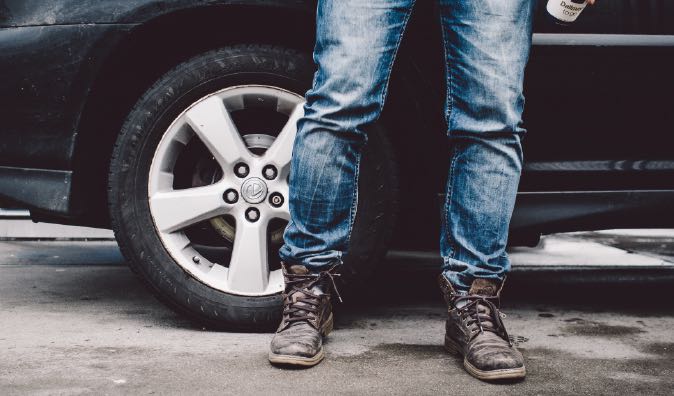 Top Mobile Mechanics in Springfield, MO
An auto repair problem is something that nobody wants. But after so many miles, auto parts wear out and fail and eventually have to be replaced. All vehicles also require a certain amount of maintenance like oil and filter changes, new brake linings, tires and much more. Whether you choose to do the auto repairs yourself or to take your vehicle to a repair shop or dealership, it is always a good idea to choose Wrench mobile mechanic services in Springfield, Missouri and surrounding Greene and Christian Counties. The purpose of Wrench is to provide information that can help you diagnose and understand common automotive problems so you can decide the best repair approach with our expert mechanics.
Why Choose a Mobile Mechanic
A mobile mechanic can help ease the burden of tow costs and possible dangers. You won't have to do anything to get your car to our mobile mechanic. They will come to you. Another great reason to choose a mobile mechanic is that the experience allows you to meet the person who is working on your car and see everything that person does. There are no secrets or hidden costs. You see everything clearly, and you can thus develop a sense of trust. At Wrench, you can trust that your vehicle will be in certified, experienced hands. We guarantee to get you back on the road-and back to your life-as soon as possible!
How to Schedule an Appointment with Wrench
Book a car service appointment at your home or workplace. We just need the address and whether the vehicle is in a driveway or parking space. Most maintenance can be performed without moving your car. Whether you need transmission work, a simple coolant drain and fill, or other auto repairs, Wrench is here for you. For a full list of services available, log onto getwrench.com. Once you try this convenient service, you'll never want to visit a garage again. Call Wrench today and schedule your diagnostic or service appointment, and leave the rest to us.
What to Expect From a Service Appointment
Since your life is stressful enough, you don't need further distress over the repair or maintenance of your car. At Wrench, you will receive the highest level of care available, both in the quality of the repair your vehicle will receive and customer care, all at reasonable rates. Our stated goal for our customers is to deliver a vehicle in safe, properly maintained operating condition and to provide you with dependable transportation and worry-free driving in Springfield.
---
---
---
Auto Repairs for Popular Vehicles