Get Auto Repairs in Springfield, Ohio From Our Mobile Mechanics
Coming Soon To Springfield, Ohio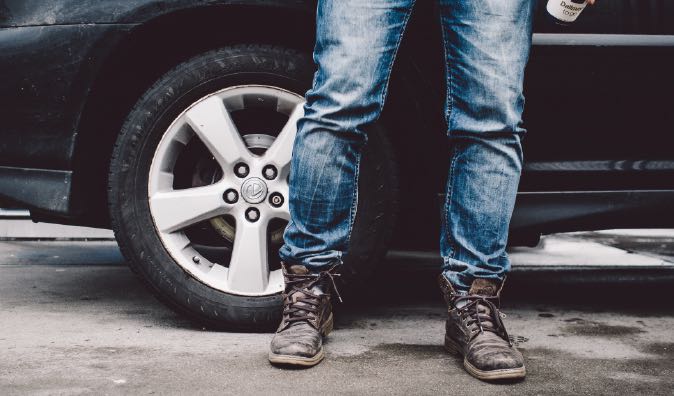 Top Mobile Mechanics in Springfield, OH
Mobile mechanics at Wrench are providing their quick and convenient auto repair services in Springfield, Ohio and the rest of Clark County. We carry out all mechanical repairs and offer a full range of servicing, regular servicing, and maintenance checks of your vehicle is essential, it helps prevent breakdowns and keeps you and your family moving. Here at Wrench, we offer a full range of safety inspections and servicing requirements to keep your vehicle safe.
Why Choose a Mobile Mechanic
No matter what type of service you need, our mobile mechanics got you covered. We will save you time, money, and stress by bringing our auto repair services to any location of your convenience. We can perform oil changes in your own driveway or tire rotations at your work's parking lot. With us, you will be able to avoid those unnecessary towing expense because you don't need to come to us. Also, while we work on your vehicle, you'll have the freedom to do whatever you'd like with your time.
How to Schedule an Appointment with Wrench
Ready to meet your next favorite mobile mechanic? Booking with Wrench is a breeze - just visit our site, and we'll get you started. If you know what's wrong with your car, you'll get a quote within minutes. If you don't, no worries – we'll come do a diagnostic test and then give you a quote. We're not going to hit you over the head with any surprise costs, so rest assured. We are able to do about 95 percent of all auto repairs outside of a shop, which means that your car will likely be up and running in your driveway or parking spot shortly. Every Wrench mechanic is vetted by us. They've all passed a background check and have met our high standards for skill and professionalism. We can't wait to work with you!
What to Expect From a Service Appointment
If you know what your automobile needs, Wrench's mobile mechanics can give you an upfront quote on site. If you are unsure of what the problem is, Wrench can give you a comprehensive diagnostic to identify and explain everything that needs to be done to get you back up as quickly as possible, and what you might want to consider for the future. It's best to be current on your vehicle's condition, so even if you just want a once over, give Wrench's team a call. Life doesn't wait while your vehicle is being worked on. That's why Wrench's mobile mechanics come to you, saving you time and hassle. We can't wait to work with you!
---
---
---
Auto Repairs for Popular Vehicles