Get Auto Repairs in St. Joseph, Missouri From Our Mobile Mechanics
Coming Soon To St. Joseph, Missouri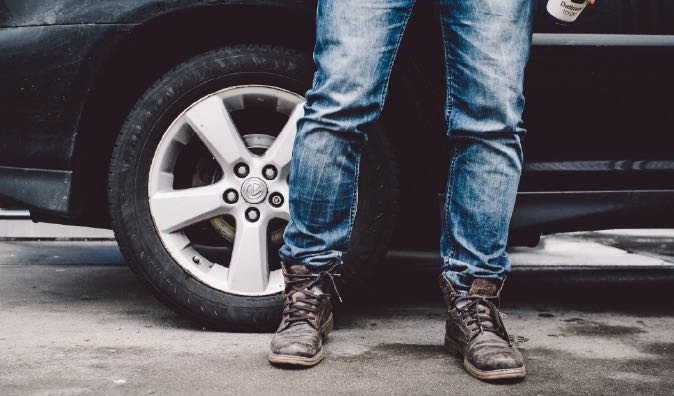 Top Mobile Mechanics in St. Joseph, MO
Have you been looking for a reliable, trustworthy auto mechanic service but have yet to find one? Look no further. Hundreds of vehicle owners in St. Joseph, Missouri and surrounding Buchanan and Andrew counties have chosen Wrench Mobile Mechanics as their first contact when they have car trouble. We continue to surprise new customers with our affordable, competitive prices and quick, convenient service. We have a selection of vehicle servicing packages available as well as diagnostics, discount car parts and vehicle repairs. Visit our Services page for the full list of work we can do or Contact Us for a free no obligation quote.
Why Choose a Mobile Mechanic
Mobile mechanics are a great option for everybody. They bring convenience into the auto repair industry so you won't need to keep putting off that maintenance appointment. With mobile mechanics, you can get your oil changed right in your driveway. Not only will we save you precious time, but we will save you money and stress as well. Since you won't need to find a tow truck to get your car or truck to the shop, you'll be saving the money that you would be spending on towing expenses. At Wrench, we only hire the best mechanics so we can ensure that our customers will be receiving the best quality service. Every mechanic is extremely passionate about the auto repair industry and has plenty of experience so we will be able to get your car back on the road as soon as possible.
How to Schedule an Appointment with Wrench
To book an appointment, you can contact us via the form featured on our website, by giving us a phone call, or now by logging onto our app. We will ask what the problem is with your car or truck, in case you don't know, we can also set up a diagnostic appointment in which we send our expert mechanic to take a look at your car and identify the problem. When they identify the problem, we will calculate your auto repair quote based on the parts and services you need. Before you are asked to choose the date and location, we will give you a time estimate and you'll know how much it will cost. There's no hidden cost for anything!
What to Expect From a Service Appointment
Maintaining your car's health is always in your best interest. Cars that are well taken care of outperform and outlast those that are not. When something feels off with your car, don't hesitate to call Wrench mechanic for inspection in Missouri. We understand the hardships you face when you're without a vehicle, so we will quickly get your vehicle back on the road with our transparent pricing and services. Reach out to us via a phone call, website or get instant services on our app. Our friendly staff is eager to provide their expertise.
---
---
---
Auto Repairs for Popular Vehicles