Get Auto Repairs in St. Louis, Missouri From Our Mobile Mechanics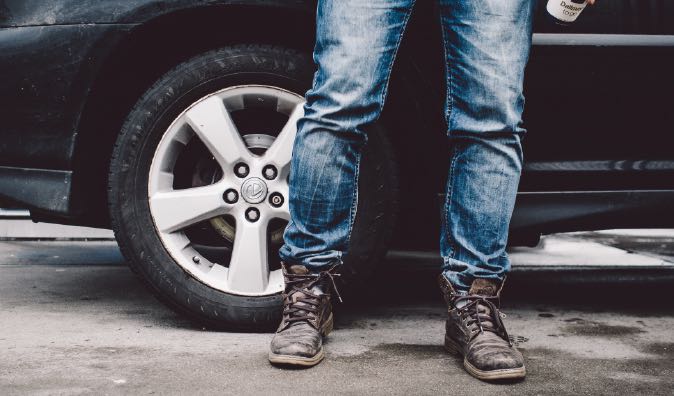 Top Mobile Mechanics in St. Louis, MO
Wrench is the Uber for auto repair services. When it comes to full service car repair, nobody has professional mobile mechanics like Wrench, all of them are experienced and serve our customers in all of the counties around St. Louis, Missouri. When you're in need of an auto repair, Wrench will prepare and send you a fixed auto repair quote. And, for those of you who might not know what the problem is, Wrench will provide a quote for you after having sent a mechanic to you for a diagnostic visit, which is absolutely free of charge.
With our St. Louis, Missouri mobile mechanics services, you'll never waste a beautiful day that you could be spending, admiring the exhibits at the City Museum or enjoying family time Jefferson National Expansion Memorial Park instead of a cramped waiting room at the car repair shop.
Why Choose a Mobile Mechanic
We are innovative, tech-savvy auto repair company with automated monitoring of all of our service availability. Wrench's experienced employees are well trained. They are in charge of giving prevalent service, building up a durable trust bond with customers. We understand auto repair can be a distressing event. We endeavour to give you extensive information about why the repair is required, how the component failure happened, and what measures can be taken to draw out the success of car repair and keep away from future problems. Wrench's mobile mechanics are pleased to offer a complete variety of the most commonly requested auto repair and maintenance services around St. Louis, Missouri. Our services included engine repair, belt replacement, clutch fluid replacement, oil changes, battery replacement, and brake services to tire repair, and much more.
How to Schedule an Appointment with Wrench
Wrench made scheduling an appointment super easy for you. Just go to our website and fill out the information in our online form. Or you can reach us via our app. Contact us and tell our technician about your auto repair worries. If you know what the problem with your car is, our friendly technicians will give a quote up front. We will manage diagnostic services if you don't know what's wrong with your car. At Wrench, we take pride in our auto repair quotes because they will always be honest and upfront. With us, you don't need to pay any hidden fees.
What to Expect From a Service Appointment
If you are a resident of St. Louis, Missouri, Wrench can help you maintain and repair your car with expert service. Our comprehensive list of services includes brakes, electronic issues, engine repair, and air conditioning and heating issues. We can handle the basics of a regular oil change or major repairs all at an affordable price with excellent customer service. When you are getting ready for your next road trip, ready for routine maintenance on your vehicle or have a major repair, trust Wrench mobile mechanics to keep your car on the road. The Wrench mobile mechanic family is a group of professional, experienced individuals that care about the results they provide. All of our mechanics are equipped to handle a wide variety of issues so you can go on with your day, knowing your car will be getting the highest quality repairs. When the service has been completed, we will notify you via text message and our mechanic will return your keys. Our convenient auto repair services in St. Louis, Missouri are only one call away, so get your appointment today!
Wrench Comes to Your Neighborhood
---
---
---
Auto Repairs for Popular Vehicles