Get Auto Repairs in Stafford, Texas From Our Mobile Mechanics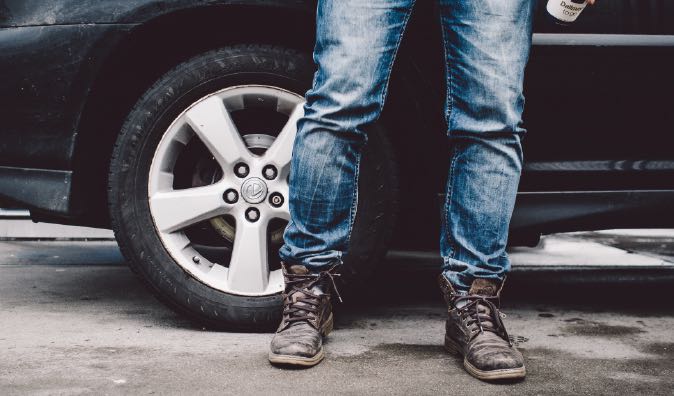 Top Mobile Mechanics in Stafford, TX
Stafford, Texas and the surrounding Fort Bend and Harris counties are in luck when it comes to auto repairs because Wrench's mobile mechanics are here to help. The mechanics we have are incredibly skilled and can perform a huge range of services from oil changes to tire rotations. We can service any make or model of your car, including pickup trucks. If you give us a call today we could book an appointment with one of our mechanics in your area so can get back on the road as soon as possible. Our unbeatable, affordable auto repair quote is always completely transparent so you won't need to worry about hidden fees ever again. Our goal is to keep your car running at its best so you'll never have to miss out on a night of live music at the Redneck Country Club.
Why Choose a Mobile Mechanic
Mobile mechanics make auto repairs more convenient for our customers. Instead of going to the shop, we'll bring the shop to you. We will save you money by eliminating the need to pay towing expenses in order to transport your broken-down car. By bringing the shop to you, we will save you time because you will be able to choose a location where you can be productive while we work on your vehicle. For example, we could go to your school so you can study while we do our job or to your office so you can get work done too. Wrench's mobile mechanics are extremely skilled so they can handle any issue. Our hiring process is very intensive and includes background checks so we can make sure that our customers will truly be getting the best service possible.
How to Schedule an Appointment with Wrench
To set up an appointment, you can call us or fill out the informational survey we have on our website. We need to know the year, make, and model of your car as well as the problem. If you are unable to identify the problem, don't worry, we will send a mechanic out to take a look at your vehicle so we know exactly which parts and services you'll be needing. With this information we will be able to calculate your auto repair quote. Then you will be able to pick a date and location for the service so we can really live up to our promise of convenience. At that point, we will have matched you up with a mechanic and they will be well-equipped and on-time for the service.
What to Expect From a Service Appointment
The only thing that is required of you is that you need to give your car keys to our mechanic. Then you will be free to leave and do something else during the service. Our mechanic will work effectively so they can get your car back and running in no time. While you are gone, there is no need to stress about your car because it will be in very good hands. Our mechanics are responsible and have the tools and knowledge to handle any situation. We will treat your car how we would treat our very own. When the mechanic finishes the service and your car is in its optimal condition, they will let you know and pack up all their tools. Soon you will be cruising down the highways with complete confidence in your vehicle.
---
---
---
Auto Repairs for Popular Vehicles