Get Auto Repairs in Stamford, Connecticut From Our Mobile Mechanics
Coming Soon To Stamford, Connecticut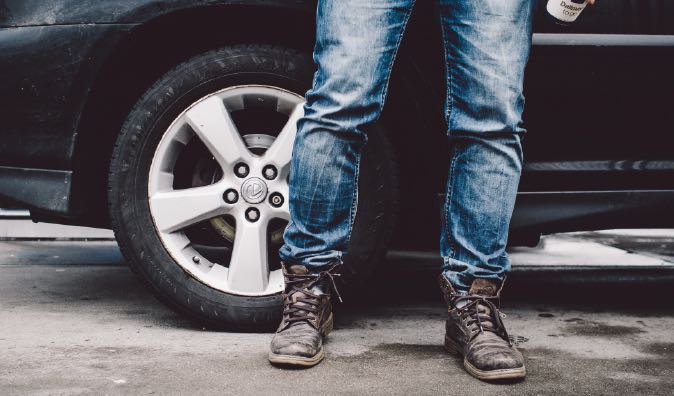 Top Mobile Mechanics in Stamford, CT
If you're residents of Stamford, Connecticut or anywhere else in Fairfield County, Wrench's mobile mechanics can satisfy all of your vehicles auto repair needs. Our mobile mechanics are easy to book an appointment with, just give us a call or fill out our short survey on our website. We will give you our affordable auto repair quote that has absolutely no hidden fees. We will stand by our transparency so you will know exactly what you'll be paying us. With us, your auto repair experiences will be quick and convenient. Before you know it, you'll be back on the road so you can enjoy a day. For your next oil change services, hire one of our mobile mechanics and you won't have to go to the shop ever again.
Why Choose a Mobile Mechanic
If you want your vehicle to run at peak performance, call Wrench mobile mechanics. We have all the state-of-the-art equipment to diagnose any problems and fix them promptly. We understand that you depend on your vehicle to get you and your family through your daily lives, so we provide quick turnaround time for repairs. Cars are built to last for years, with efficient engines and features like anti-lock brakes to optimize safety and performance during your driving experience. To keep your vehicle running at peak capacity, you will need to perform routine maintenance. Our technicians undergo consistent training to ensure they are up to date with the latest automotive technology, and you will always be greeted with a warm smile. We treat our customers like family and our goal is to form a long-lasting relationship with you so we can keep your vehicle safe and dependable for life.
How to Schedule an Appointment with Wrench
To schedule an appointment with one of our mobile mechanics, you have the option of either giving us a call or completing the document on our website. We will need to the make and model of your vehicle as well as the issue you are experiencing. However, if you don't know what's wrong, we can also provide diagnostic services in Connecticut. With that information, we will be able to calculate your auto repair quote. Then you will get to choose a date and location for your service appointment that you find convenient. We will match you up with a qualified mechanic in your area and they will arrive to your location on time and prepared to handle any situation.
What to Expect From a Service Appointment
The appointment will be super smooth for you. All we need you to do is be available to give your keys to our mechanic so they can begin working. After that, you'll be free to do whatever you want. No matter what you choose to do during the service, you can do it with confidence because our experienced mechanics will treat your vehicle with the same care and respect and they would treat their own. When we are done, we will let you know via text and our mobile mechanic will return your car keys to you. So get in contact with us as soon as you can and you'll be on the road again in no time.
---
---
---
Auto Repairs for Popular Vehicles