Get Auto Repairs in Stockton, California From Our Mobile Mechanics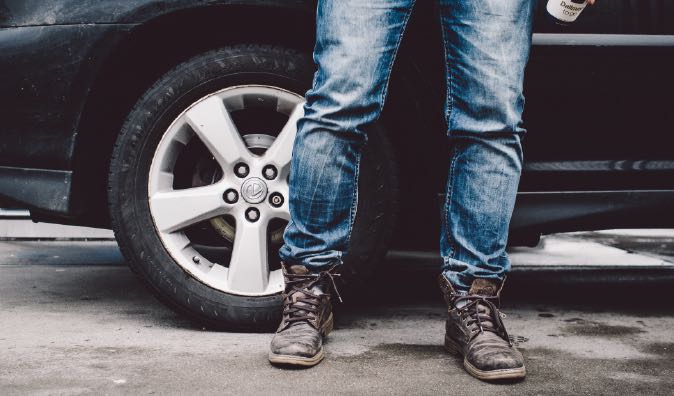 Top Mobile Mechanics in Stockton, CA
If you are living in Stockton, California or in the surrounding San Joaquin County, book an appointment with one of Wrench's mobile mechanics today! We will come to your location, no matter where you happen to need us. You could be at the Weberstown Mall, your office, or even your own home and we will be able to come to you and get your vehicle up and running again. All you have to do to get our auto repair quote is give us a call and answer a couple questions. We want to make your auto repair experiences more convenient, so stop avoiding your maintenance services and hire one of Wrench mobile mechanics today.
Why Choose a Mobile Mechanic
Auto repairs can be long and inconvenient, but not when you receive your repairs from Wrench's mobile mechanics. We deliver our services to you so you can save precious money and time. While we are fixing your vehicle you will have the freedom to use your time however you want. For example, you could use your time to get some more work done, spend time with family and friends, or even just relax in the comfort of your own home. Since our services are mobile, you won't have to waste your money on any unnecessary towing expenses or go out of your way to satisfy your maintenance needs. Wrench Inc. carefully selects each mechanic through our intensive hiring process that includes many random background checks. Each mechanic is very reliable and will be able to get you back on the road as soon as possible.
How to Schedule an Appointment with Wrench
When you decide you are going to give Wrench a try, you will have to get an appointment. You can do that by giving us a quick call or by filling out the questionnaire on our website. In order to calculate an accurate auto repair quote for your services, we will need to know which services we will be performing. To determine which services you'll need, you'll have to give us some background information about your vehicle such as the year, make, and model. Then you should let us know what isn't working properly. However, if you don't know, we offer diagnostic consultations in order to figure it out. Once we are able to provide your quote, you will be able to schedule your appointment with a date and location that works best for you. Then we will select a mobile mechanic that has all the skills to complete your service as efficiently as they can.
What to Expect From a Service Appointment
When our mechanic arrives, you will have to give them your car keys so they can start working. After that, you'll be able to choose how you want to spend your time. You are welcome to stay and watch, but if you'd prefer to leave and spend your time elsewhere, we understand. That's why we offer our Mobile Mechanic and Auto Repair services. People have too much on their plate already, juggling families and work. Our services will fit into your routine so we can get your car up and running all while you get some work done. When our mechanic is finished with the service, we will notify you in a text message. At that point, our mechanic will return your keys and you'll be ready to go out on your next excursion to the Oak Grove Regional Park.
---
---
---
Auto Repairs for Popular Vehicles