Get Auto Repairs in Suffolk, Virginia From Our Mobile Mechanics
Coming Soon To Suffolk, Virginia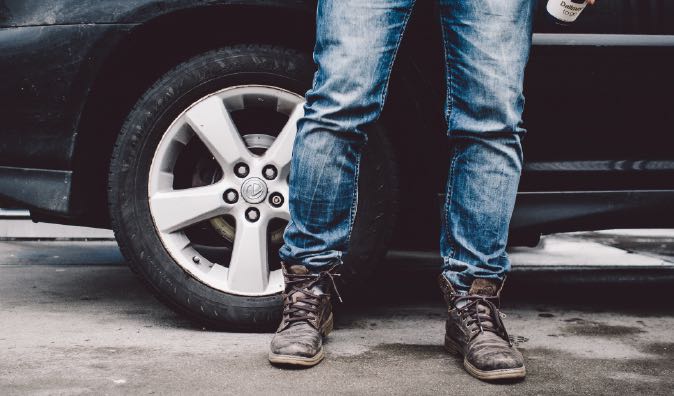 Top Mobile Mechanics in Suffolk, VA
With a broken engine, your car won't be moving much of anywhere in Suffolk, Virginia. You need your car up and running to go to work, pick your kids up from school and take the occasional trip out of town. It's a hassle to have your vehicle down! When it comes to axle inspection, the mobile mechanics at Wrench are your source for professional, knowledgeable service. An easy way for you to tell if you need to see us for auto repair is to go out to a large space, and slowly drive in tight circles. If you hear a clicking or cracking noise, you have a worn joint and it must be repaired immediately. Wrench mobile mechanic will have you back on the road, click-free in no time! Axle and driveshaft maintenance and repair are incredibly important not to ignore. These moving parts are load-bearing, and are what carries you and your precious cargo and passengers where you need to go.
Why Choose a Mobile Mechanic
Mobile mechanics are the best option for busy people in need of an auto repair service. While we perform your auto repair, you will be able to choose how you want to spend your time. If we come to your office, you can spend your time working. Or if we come to your home, you can use your time to relax with a movie or spend time with your family. Since we will bring everything you'd get at the shop to your location, you won't have to go through the hassle of hiring a tow truck to get your broken down vehicle or paying those unnecessary fees. Give us a call today and you won't have to go to the shop ever again.
How to Schedule an Appointment with Wrench
When you book a service appointment, you can choose where you want Wrench mobile mechanics to service your car. We can replace your car's brake pads while your car is parked on your drive or repair your engine cooling system while the vehicle sits in the parking lot outside your workplace. Simply let us know what service you require when you get in touch with Wrench. We'll give you an accurate auto repair estimate to let you know how much you need to pay, with no hidden fees or charges. After our services, please don't forget to share your service experience with us.
What to Expect From a Service Appointment
Our professional mechanics love your cars as much as you do. We work on expanding our range of services to cater to all your car needs in Virginia. As such, Wrench performs a range of maintenance and auto repair services for clients. We offer full diagnostic checks on your vehicle, service your engine, cooling, and exhaust, repair and provide external vehicle parts. We can also improve and customize lighting and horns, perform car heating and air conditioning repair and maintenance services, and replace worn out brake pads, among other services. You can look at our website or call Wrench if you need more information on a service.
---
---
---
Auto Repairs for Popular Vehicles