Get Auto Repairs in Summerlin, Nevada From Our Mobile Mechanics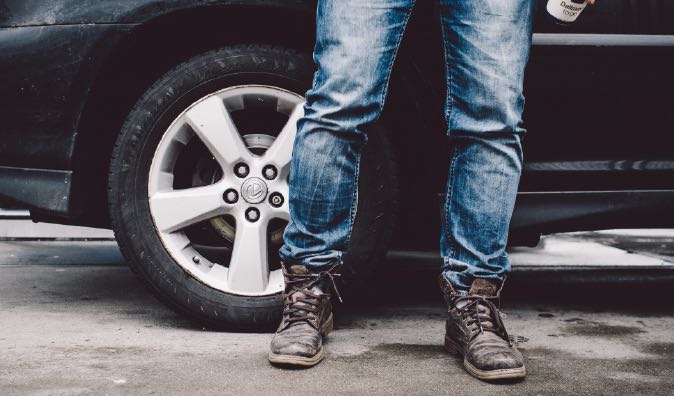 Top Mobile Mechanics in Summerlin, Nevada
Contact Wrench mobile mechanics in the Summerlin, NV area – we come to you at home or at work. Taking your car to the shop and waiting is a hassle. Having it towed is an even bigger hassle. If you're stuck and your car won't go or if you just need some routine maintenance done, drop the shop. Serving the greater Las Vegas county area, Wrench will provide you an auto repair quote – and we'll stick to it. If you aren't sure what's wrong, we'll run a diagnostic on your car. We'll then send you a quote based on those findings. When you're too busy to leave work or home, let us come to you. Book mobile mechanics from Wrench, and we'll get you back on the road in no time. When we're done, you'll still have plenty of time to drive over to the Trivoli Village or visit Downtown Summerlin.
Why Choose a Mobile Mechanic
You're a busy professional – we serve busy professionals. Wrench mobile mechanics are experienced professionals. We offer the same full line of services and repairs that you expect from brick-and-mortar mechanics but with the ease of online shopping. Visit Wrench online and book your appointment – it's that simple. Your days of waiting for your car in a cramped waiting room are over. Best of all, if your car needs a tow, you save the expense. We bring the tools to you.
What to Expect From a Service Appointment
When the professionals from Wrench arrive, we'll run a diagnostic and visually check your car to determine the problem. If you haven't received a quote from Wrench because you aren't sure of the full extent of the issue, then Wrench will email you a quote after the mechanic inspects your car. We'll work quickly and thoroughly to get you back on the road again. You can expect professional service and careful treatment of your vehicle by our service staff. We'll even clean up the mess – once you've driven away, it's like we were never here.
Wrench Maintenance and Auto Repair Services
When it's summer in Las Vegas, the last thing you need is a vehicle without air conditioning. Heating and cooling repairs are some of our most popular services, especially in Summerlin! We can check your systems and refill fluids or fix leaks if needed to get you chilling and on your way. We can also take care of scheduled routine maintenance as well as simple oil and fluid changes. We offer brake service, powertrain repair and maintenance, and tire rotation as well. Finally, we fix those little things that bug you – like switches that won't switch on and sensors that don't respond.
Before you cruise the Strip or head out into the desert for a drive, make sure your car is as ready as you are. Call Wrench or go online today to schedule easy, professional service at an affordable price. When you can't leave work, put us to work for you.
Wrench Comes to Your Neighborhood
---
---
---
Auto Repairs for Popular Vehicles