Get Auto Repairs in Sunrise, Florida From Our Mobile Mechanics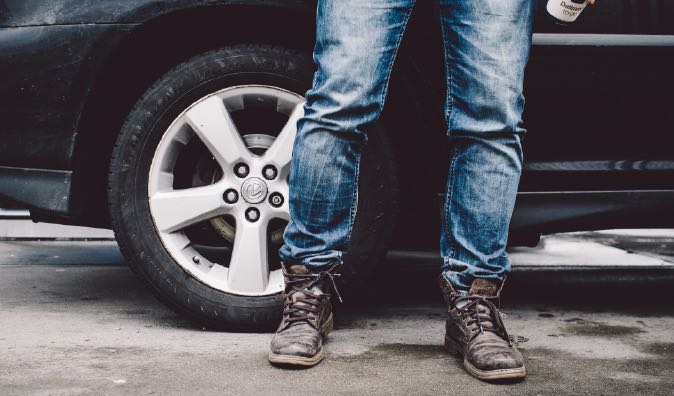 Top Mobile Mechanics in Sunrise, FL
Auto repair needs can catch even the most responsible vehicle owner off guard. Normal wear-and-tear from road travel can cause damages that go unnoticed until it's too late. Most auto repairs can be prevented just by paying attention and being proactive. And of course, calling Wrench mobile mechanic for your vehicle service is the best solution in Sunrise, Florida and surrounding Broward County. We handle anything, from routine oil change maintenance to complicated transmission repairs. Our experts have seen it all and fixed it all. To book a mobile mechanic from Wrench, just call us today to schedule your appointment.
Why Choose a Mobile Mechanic
Wrench's mobile mechanics bring their gear right to your home. Most repairs and maintenance tasks can be performed easily in your car's parking space or your driveway. If you notice any performance problems from your transmission–slipping out of gear, delayed acceleration, don't delay. Call us for your automatic or manual transmission. Your braking system making squealing noise whenever you press the brake pedal? Let our brake repair specialists make your vehicle safer today! We have a complete menu of auto service–repairs, maintenance and diagnostics.
How to Schedule an Appointment with Wrench
If you would like to book a service appointment with one of our mobile mechanics, you can contact us by giving our friendly team a call or by filling out the short form on our website. We will ask you what the problem is with your car or truck, however, if you don't know then we will be able to set up a diagnostic visit. For that, we will send one of our mechanics to come check out your respective vehicle. They will tell us which services and parts you'll be needing so we can accurately calculate your auto repair quote. Then you'll have the choice of when and where you want your service appointment to occur. All you will need to do on the day of your service is give your keys to our mechanic so they can start their work. Then the rest of the time will be yours to do as you please. When our mechanic is finished, we will let you know via text. When you get back to your car, it will be ready to hit the road once again in Florida. So book an appointment with one of our mobile mechanics so you won't miss out on your plans.
What to Expect From a Service Appointment
If you've been driving on the road for any length of time, your wheels and tires have started to show the effects of wear-and-tear. When you drove off the lot, your wheels were perfectly aligned, but they won't stay that way. Your vehicle's wheels will gradually have an effect on your ability to drive straight. Potholes, curbs, and speed bumps can speed up this process. A severe impact with your tires can instantly cause your wheels to be misaligned. Get your vehicle's wheel alignment from Wrench certified techs.
---
---
---
Auto Repairs for Popular Vehicles