Get Auto Repairs in Surprise, Arizona From Our Mobile Mechanics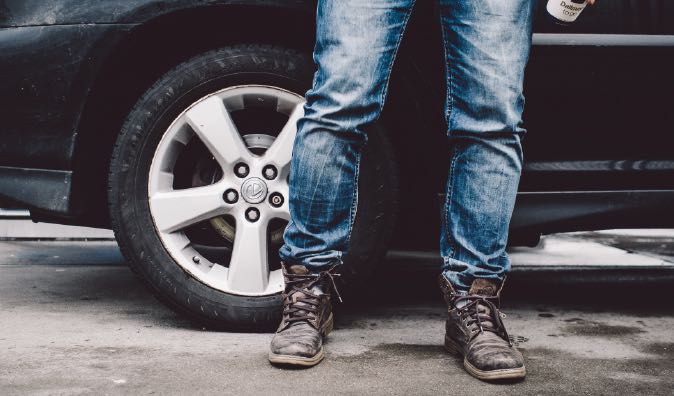 Top Mobile Mechanics in Surprise, AZ
In Surprise, Arizona, Wrench mobile mechanics is one of the best auto repair solutions in the area for your vehicles. Our technicians have a wealth of experience and training to skillfully and efficiently work on your car or truck, and we have the right equipment to troubleshoot, repair, and service on these finely tuned and uniquely equipped automobiles. Whether you need a specific repair or routine maintenance, we are here to smooth your ride in Maricopa County. From badge to tailpipe, we know vehicles inside and out. You can schedule an appointment today by giving us a call or by logging in to our website anytime.
Why Choose a Mobile Mechanic
If your car or truck needs a repair for any reason, we will assess the issue and let you know exactly what you need to return your vehicle to safe and reliable driving condition. Some auto repair shops may fix your problem, but then add on additional work you don't need, or even worse, charge you for repairs they didn't do at all. At Wrench, we don't believe in add-on or phantom repairs. We do believe in treating our customers and their vehicles with the respect and courtesy they deserve.
How to Schedule an Appointment with Wrench
On our website, there is a short survey you can fill out to schedule an appointment, or you can give us a call. You should be prepared to tell us the make, model, and year of your vehicle as well as the problems you are observing. If you don't know what's wrong with your vehicle, we will send a mechanic out to complete a diagnostic appointment before your service so that we are able to provide an accurate quote and bring the right parts in Arizona. Then you will be able to request a date and location for your service so we can make it the most convenient. Our mechanic will bring all the tools and knowledge to service your vehicle so you don't need to worry about anything else.
What to Expect From a Service Appointment
Your appointment will be super simple for you. All we expect of you is to give your car keys to our mobile mechanic. Once you do that, you will be free to spend your time however you please. You are more than welcome to stay and ask questions if that's what you'd prefer. If you choose to leave, you will be able to rest easy knowing your vehicle will be in great hands. Once our mechanics has completed the service, they will return your keys and we'll send you a text message to let you know that your car is back to its prime condition. When you return, the area will look exactly the same as before the service and your car will be running like a champ. Book an appointment with us today and you'll be ready to hit the road as safe and quick as possible.
---
---
---
Auto Repairs for Popular Vehicles