Get Auto Repairs in Swarthmore, Pennsylvania From Our Mobile Mechanics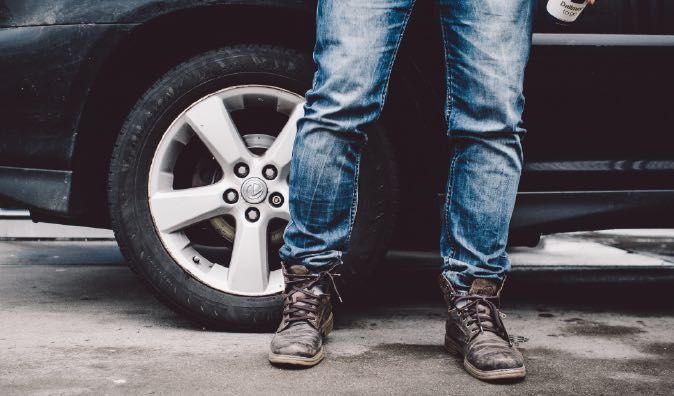 Top Mobile Mechanics in Swarthmore, PA
If you are living in Swarthmore, Pennsylvania, and are in need of a new mechanic, you have come to the right place! Wrench is a mobile auto repair shop without the shop. Our team of certified mechanics come to your home or preferred location and fix your car, so you do not have to go through the hassle of taking your car to the shop. We know how frustrating car repair can be, which is why we want to make your experience as painless as possible. You do not want to find yourself with a broken-down car in Swarthmore, so book an appointment with Wrench today to keep your car running like new. Convenient auto repair is just a few clicks away, so what are you waiting for? Join the Wrench family today.
Why Choose a Mobile Mechanic in Swarthmore, PA
Hiring a mobile mechanic in Swarthmore, Pennsylvania is the best thing you can do to save, time, money, and energy on car repair. Because our mechanics come to you, you do not have to worry about getting your car to a repair shop, especially if it is broken down. Furthermore, you will not have to wait around at the shop for the car to be repaired, further inconveniencing you from your everyday life. With Wrench, you choose the date, time, and location for your appointment and we will be there! That way, you can be strategic with your time and be as productive as possible. Some of our customers prefer to have their car serviced in their driveway while they work from home, which others prefer the parking lot at their place of work, or even the local park if your car has broken down there. We strive to bring an unmatched level of customer service and convenience to our customers that you cannot find anywhere else. Give Wrench a try today; you will not be disappointed!
How to Schedule an Appointment with Wrench
The process of booking an appointment with Wrench is also very simple! The first thing you will want to do is visit the Wrench website or app and create an account if you have not already done so. You will be prompted with several questions in order to learn more about you and the car you drive, so we can provide the best possible service. Once we know more about your vehicle, you will be able to tell us what the issue is, and then schedule an appointment to get it repaired. If you do not know what is wrong with your vehicle, that is okay too! You can schedule a diagnostic appointment, where a Wrench mechanic will come to your preferred location in Swarthmore and determine what the issue is. After that, you will be able to select a date, time, and location for the repair and a mechanic will return with the proper parts and equipment to get your car running like new. The entire process is easy and stress-free, so book an appointment with Wrench in Swarthmore today and stop worrying about your car!
What to Expect From a Service Appointment
Once you have booked with Wrench, you may be wondering what the actual appointment will look like! If you have never had a mobile mechanic service with us before, do not worry. One of our certified mechanics will arrive at your preferred location at the time of your appointment with all of the equipment they will need to work on your car. All that we ask is that you are present at the start of the appointment to hand over your keys to the mechanic, but then you are free to do whatever you please! Once the mechanic gets the keys, they will service your car and will not need anything else from you. You will be notified as soon as they are finished so that you can get back on the road. Our mechanic will answer any questions you may have, and then will be on their way to help our next customer! Do not put off car repair any longer, and schedule an appointment with Wrench in Swarthmore, Pennsylvania today!
Wrench Comes to Your Neighborhood
---
---
---
Auto Repairs for Popular Vehicles