Get Auto Repairs in Tallahassee, Florida From Our Mobile Mechanics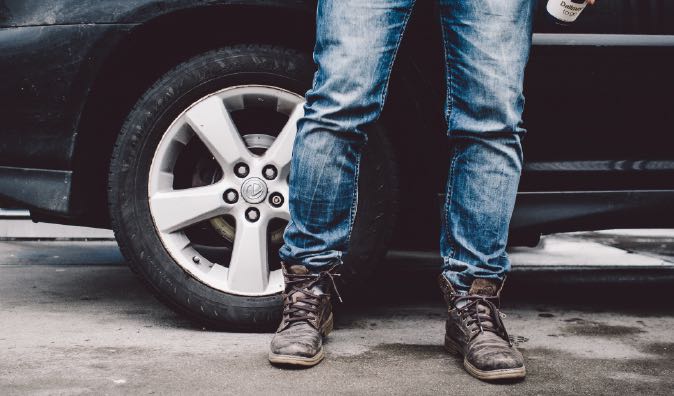 Top Mobile Mechanics in Tallahassee, FL
Wrench, a mobile mechanic and expert auto repair company, meets all your car maintenance and repair needs in Tallahassee, Florida and surrounding Leon County. When you call Wrench mobile mechanic, you get a dedicated and knowledgeable staff that is eager to get your vehicle back on the road safely and quickly. We use the latest automotive service techniques and technologies which allows us to repair a multitude of vehicles. We're conveniently located near you for easy to reach. The staff at Wrench is waiting to schedule and complete any maintenance or repair services on your luxury vehicle. Wrench's mobile mechanics save you time and money by eliminating a trip to the shop. We come to you! We offer best full car repair service near you.
Why Choose a Mobile Mechanic
If you're looking for a reliable company who can help you with your car issues, you've come to the right place! We can help with just about anything, from which tires are the best for your vehicle to finding cost effective solutions when it comes to repairs. At Wrench, we are working to change the perceptions of the Tallahassee residents on the auto repair industry, by providing convenient, honest and fair services. We believe that most vehicles can be repaired at a customer's location, instead of them having to bring the car to a repair shop or even worse, tow it there. Our customers love the convenience of getting their car repaired at their home, work, or where ever they need it. Our experienced mobile mechanics are looking forward to keeping your car operating at its best.
How to Schedule an Appointment with Wrench
Schedule an appointment today at a time that's convenient for you. Either give us a call at (844)-997-3624 and speak to our friendly customer service team or visit our website to schedule an appointment! If you have questions about what our mobile mechanics can do for you, then email us at hello@getwrench.com. Our services are completely transparent and we pride ourselves on delivering top quality services. Contact us today for more information. We look forward to working with you.
What to Expect From a Service Appointment
Driving in bad weather is stressful enough as it is, don't complicate matters by not maintaining your tires properly. When it is windy or rainy outside and your car is playing a game of tug of war with the road, it is anything but fun. In fact it is pretty dangerous and can put you, your passengers and fellow motorists at risk. Road safety is crucial. Prevent tires from pulling from one side to the other, the smallest jolt can send your vehicle careening and is just an accident waiting to happen. No one likes having to wait around for their car to be serviced at a local shop or dealership in this scenario. Unfortunately, owning a vehicle comes with the hassle of auto repair. At Wrench, we have eliminated the need for you to bring your car into the shop since our mobile mechanics will come to you! Ensure your safety by choosing Wrench mobile mechanics. We are your source for car repair, wheel alignment and tire rotation!
Wrench Comes to Your Neighborhood
---
---
---
Auto Repairs for Popular Vehicles