Get Auto Repairs in Taylor, Michigan From Our Mobile Mechanics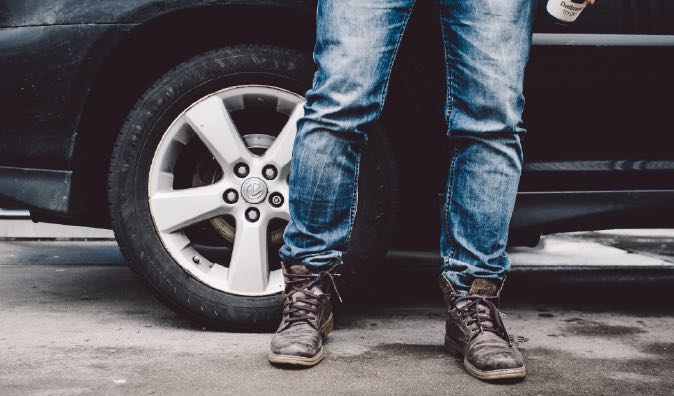 Top Mobile Mechanics in Taylor, MI
Mobile mechanics in the Taylor, Michigan and surrounding Wayne County offer auto repair mobile services when their customers cannot come to them, usually when their vehicle is out of service. When Wrench customers are in need of auto repair, they call us to get an auto repair quote. If they know the problem, we can give them a quote over the phone. If not, we come to them to provide them with a quote before we start working on their vehicle. We give our customers a quote that we stand by, so you never receive a surprise bill at the end. Via a simple phone conversation, our customers can book an appointment quickly and then just wait for us to get there. We provide this service to our customers that need us to come to them or find it more convenient for us to come to them.
Why Choose a Mobile Mechanic
At the heart of the Wrench business and team, we pride ourselves on providing you the absolute best for your vehicle. By adhering to the company values, you will have total peace of mind knowing that your vehicle is in the best hands possible. We care about your safety on the road, which is why we're here to ensure the most secure and comfortable possible driving experience for you.
How to Schedule an Appointment with Wrench
Booking with Wrench is a breeze - just visit our site, and we'll get you started. If you know what's wrong with your car, you'll get a quote within minutes. If you don't, no worries - we'll come do a diagnostic test and then give you a quote. We're not going to hit you over the head with any surprise costs, so rest assured. We are able to do about 95 percent of all auto repairs outside of a shop, which means that your car will likely be up and running in your driveway or parking spot shortly. Every Wrench mechanic is vetted by us. They've all passed a background check and have met our high standards for skill and professionalism.
What to Expect From a Service Appointment
Interestingly enough, fuel consumption comes into the equation with wheel alignment. Unnecessary strain on your tyres causes resistance when moving forward. As a result, your car engine uses more fuel to push your vehicle forward. This is sometimes a compelling reason enough for people to get their alignment checked as it is potentially save you money. Our experts will advise you on the best options to suit your vehicle's individual requirements in Michigan. Call today or visit our website to schedule an appointment and experience the Wrench difference.
---
---
---
Auto Repairs for Popular Vehicles