Get Auto Repairs in Temple, Texas From Our Mobile Mechanics
Coming Soon To Temple, Texas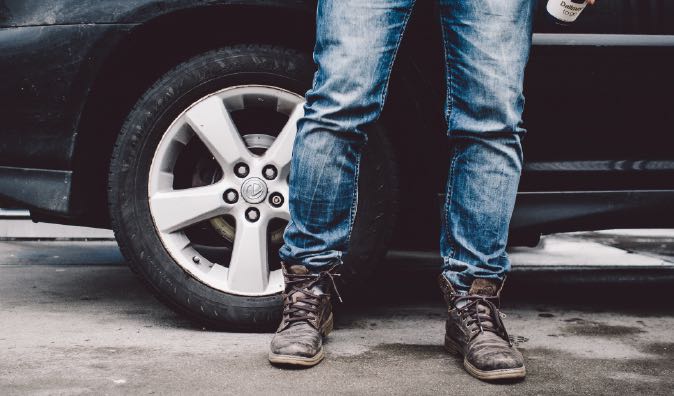 Top Mobile Mechanics in Temple, TX
Any owner of a car or truck knows their vehicle is unique and requires specific maintenance and service repairs. Choosing a company well-versed in the needs of your vehicle is essential to increase the longevity of your vehicle. Wrench is that company when it comes to auto repair and maintenance in Temple, Texas and surrounding Bell County. Our mobile mechanics have years of experience serving the needs of vehicle owners in Texas. Our mechanics are built with an unparalleled knowledge bank and high-quality skills and services. Our client base understands and respects this knowledge base, especially when it comes to any repairs.
Why Choose a Mobile Mechanic
The years of amassed knowledge means our mobile mechanics has seen it all. If we don't, we want to see it. If you have an issue, whether it is a common repair need or a special service, we will rise to the challenge. To see how a premium auto service in Texas can help you with your repair and maintenance needs, visit or call us today! We can look at any issues you are having with your car or truck on the spot. Our staff will be happy to assist you! To see if we can address your needs or if you have an emergency repair and need details fast, call us.
How to Schedule an Appointment with Wrench
To book an appointment with one of our skilled mobile mechanics, you have two options. You can fill out a short survey on our website, or you can give our team a call. We will ask what is wrong with your vehicle, but if you don't know, then we will arrange a diagnostic appointment so one of our mechanics can come out and take a look. They will let us know which parts and services you will need so we'll be able to calculate your auto repair quote. Then you will select a date and location for your service that is convenient for you. Once you let us know what you'd prefer, we will match you with one of our mobile mechanics in your area. Our mechanic will arrive on-time and prepared with all the tools and knowledge to solve any problem.
What to Expect From a Service Appointment
You can expect to meet with a friendly and knowledgeable mechanic who will evaluate your vehicle, inform you of your diagnostic quote or anything else that you need. You can even do most of these things right in the comfort of your own driveway or your office. That's definitely going to make your day a whole lot simpler. Get in touch with Wrench today for convenient auto care.
---
---
---
Auto Repairs for Popular Vehicles