Get Auto Repairs in Terre Haute, Indiana From Our Mobile Mechanics
Coming Soon To Terre Haute, Indiana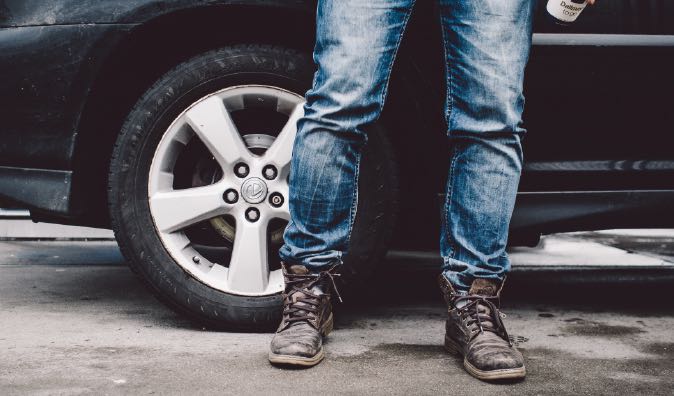 Top Mobile Mechanics in Terre Haute, IN
Wrench provides roadside assistance to residents of Terre Haute, Indiana and surrounding Vigo County. Wrench mobile mechanic is authorized service that includes repair, maintenance, testing, delivery, installation, and many more services at your preferred place and time. You can rest assured that you will receive the same high quality and commitment to Wrench service that CAA has been providing motorists for over the years. When your battery fails, a boost will often help you get to your next destination; but it does not fix the real problem. When this happens to you, Wrench mobile mechanic will deliver and install a heavy-duty premium battery that is right for your vehicle.
Why Choose a Mobile Mechanic
We ensure that the services we offer to the residents of Indiana are suitable for everyone's specific needs. We offer all types of repairs on all car models. We save you from the stress of having to travel all the way to the shop by coming to your place and repairing your car in the comfort of your home. We bring our tools and experience to you. So you can drive to Candles Holocaust Museum in no time with your loved ones, give us a call, or log on to our website today to schedule a visit with the mobile mechanics at Wrench.
How to Schedule an Appointment with Wrench
The scheduling process will be super simple for you. When you contact us by phone call or the short form on our website, you will need to tell us what is wrong with your vehicle. If you don't know, we will be able to set up a diagnostic appointment prior to your service so that we can give you an accurate auto repair quote in Terre Haute, Indiana. After you have received our quote, you will get to pick a time and place that is convenient for us to come out and perform your service. We will make sure to match you up with a qualified mechanic that will arrive to your location on-time and prepared to handle any situation. When you meet with our mechanic, you will need to give them your vehicle's keys. After that, you'll be free to leave. If you would like to stay and watch, you are more than welcome to do that too. If you choose to leave, we will keep you updated via text when the service has been completed. Our mechanic will clean the area and return your keys so whenever you are ready, your vehicle will be ready to take you out for your next excursion.
What to Expect From a Service Appointment
If you ever see spots of red oil under your car or notice that your transmission fluid is low, your transmission may need to be resealed. Both cases are usually a sign that your transmission is leaking fluid. During a reseal, a technician will inspect the underbody of your car for any external seals or gaskets that could be leaking. If the transmission is running smoothly otherwise, all of the leaky external components will be replaced without having to remove the transmission. If the front seal must be replaced, however, the transmission will have to be removed first. So, if you notice any pools of red liquid under your car, be sure to call Wrench mobile mechanic. One of master mechanics will be standing by to assist you at your preferred time and location.
---
---
---
Auto Repairs for Popular Vehicles