Get Auto Repairs in Thornton, Colorado From Our Mobile Mechanics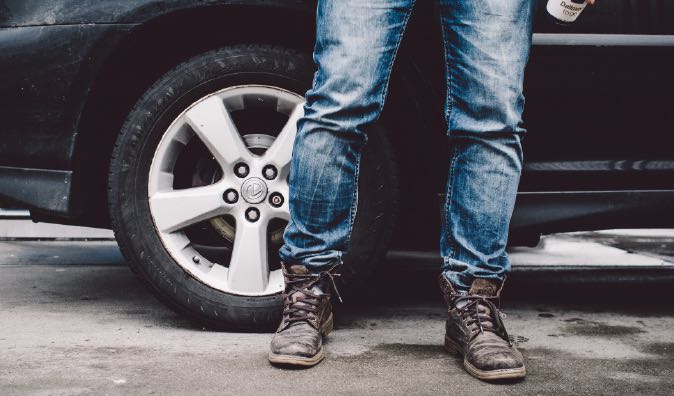 Top Mobile Mechanics in Thornton, CO
We are one of the leading auto repair solutions serving customers in Thornton, Colorado and surrounding Adams and Weld counties. All automotive repair and mechanic services at Wrench are performed by highly qualified mechanics. Our mobile mechanic works on numerous vehicles with the use of quality truck and car repair equipment. Whether you drive a passenger car, medium sized truck, mini-van, or SUV, our mechanics strive to ensure that your vehicle will be performing at its best before leaving one of our service bays. Our auto repair and maintenance service is capable of servicing a variety of makes and models. Our superior standards show that our mechanics always have the best interests of our customers in mind. Looking for a one-stop automotive repair solution? Look no further than us, and allow our mechanics to give you a reliable estimate of any automotive repair issue you might be facing.
Why Choose a Mobile Mechanic
Wrench mobile mechanics work on all types of vehicles! Any thing from American, European, and Asian models, as well as fleet vehicles and light duty diesel trucks. Our service focuses on the preventative maintenance that keeps your vehicle operating at peak efficiency for years. When you do have a problem, we'll work to diagnosis the issue quickly and accurately, getting you back on the road as quick and safe as possible.
How to Schedule an Appointment with Wrench
To schedule an appointment with one of our master mobile mechanics, you have the option of either giving us a call or completing the document on our website. We will need to the make and model of your vehicle as well as the issue you are experiencing. However, if you don't know what's wrong, we can also provide diagnostic services. With that information, we will be able to calculate your auto repair quote. Then you will get to choose a date and location for your service appointment that you find convenient. We will match you up with a qualified mechanic in your area and they will arrive to your location on time and prepared to handle any situation.
What to Expect From a Service Appointment
The main reason that the alternator is so important to your vehicle is because it is the component which allows your car battery to recharge while driving. Though this may seem like a small task, fully understanding the importance of it requires an understanding of the electrical charge that is required to actually start a car. Let's face it, none of us have ever enjoyed confrontations with vehicle reliability. By paying attention to these early warning signs, you have a much better chance of stopping a real problem before it even happens. At Wrench mobile mechanics, we want to help keep your vehicle reliable, so there are no surprises.
---
---
---
Auto Repairs for Popular Vehicles