Get Auto Repairs in Thousand Oaks, California From Our Mobile Mechanics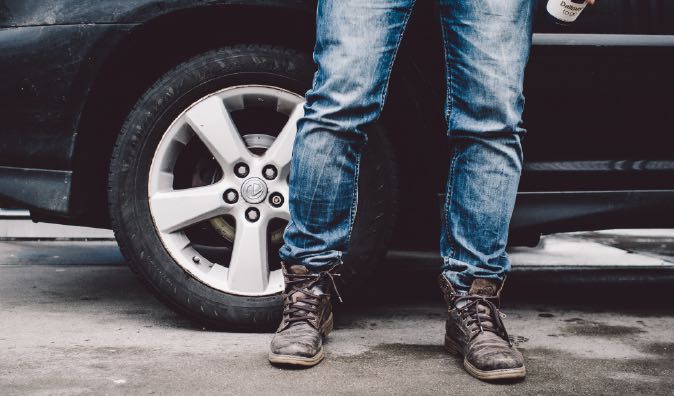 Top Mobile Mechanics in Thousand Oaks, CA
Car owners in Thousand Oaks, California or the rest of Ventura County can receive incredibly convenient auto repairs from Wrench's mobile mechanics. We bring the shop to you so you don't have to deal with all the stress it takes to get your broken down vehicle to the shop. When you give us a call to book your appointment with one of our mobile mechanics, we will ask you a couple questions so we are able to create an accurate auto repair quote. So contact us today and your auto repair experience will be better than ever! In no time you'll be able to take your vehicle out for a spin and make it to your movie time.
Why Choose a Mobile Mechanic
When your car or truck develops a fault, you need to address the problem quickly to avoid disrupting your busy life. However, finding the time to take your vehicle to a garage and arranging to pick it up again later can be tricky when you have a demanding career or personal life. Wrench mobile mechanics can come to your home or workplace to repair your car, allowing you to stick to your regular schedule. All Wrench mobile mechanics are fully trained in repairing cars. They all pass background checks and receive training in carrying out repairs before we let them serve our clients. All of our mechanics use high-quality parts to guarantee that your repair performs well.
How to Schedule an Appointment with Wrench
The process is super simple for you! When you get a hold of us, we will ask you to describe what is wrong with your car or truck. We offer diagnostic consultations if you are unable to identify the problem. Once we have that information, we will be able to calculate your auto repair quote. After you've been informed about how much you should expect to pay, you will choose a convenient date and location for your service appointment. We will select a local mechanic that has the skills to complete your service with ease and efficiency. The mechanic will arrive promptly and ready to handle any situation. You will need to give them the keys of your car, then you will be free to leave. No matter what you choose to do with your time, you can know that your car will be in very good hands with our mechanic. At Wrench, we treat our customers care as well as we would treat our own. When the service has been accomplished, we will send you a text message and our mechanic will return your keys. Then your car will be running like a champ. So don't hesitate and get an appointment today!
What to Expect From a Service Appointment
For you, the appointment will be super easy. The only thing we ask is that you make sure you are able to give your car keys to our mechanic so they can get to work. Once they have the keys, you will be able to do whatever you want. If you want to stay with our mechanic and ask all of your pressing curious questions, go for it! If you'd rather leave and spend your time elsewhere, that's fine too. Your vehicle will be in very good hands, no matter what you end up choosing to do with your time. When your car is back to its prime condition, we will send you a text message and our mechanic will return your keys. It's that simple! Book an appointment with us today and you won't have to deal with an auto repair shop ever again.
---
---
---
Auto Repairs for Popular Vehicles