Get Auto Repairs in Tinley Park, Illinois From Our Mobile Mechanics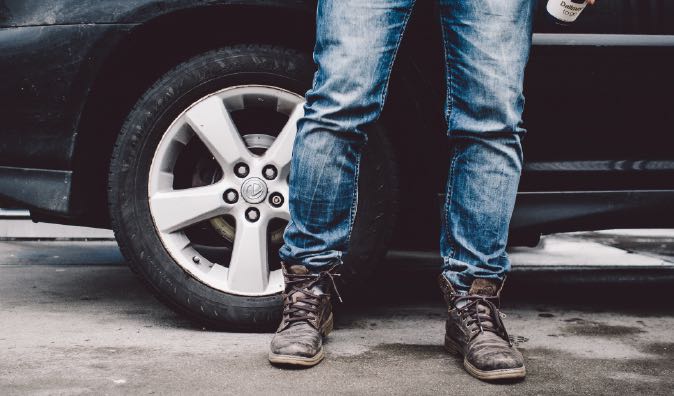 Top Mobile Mechanics in Tinley Park, IL
When your car is in need of a little extra love and care and you're short on time with a long to-do list, let Wrench provide an auto repair estimate and dispatch a trained mobile mechanic to your home or office in Tinley Park, Illinois. Whether you need regularly scheduled maintenance on your vehicle, such as an oil change or tire rotation, or you're in need of repairs, such as a new battery or transmission repairs, making time in your busy schedule can be stressful. You have to make arrangements to get your car to an auto mechanic shop, reschedule office meetings, parent/teacher conferences or lunch plans, and sit for what could be hours waiting for repairs. With Wrench, the mobile mechanics come to you for your convenient experience.
Why Choose a Mobile Mechanic
Often times it seems as if there simply aren't enough hours in the day. With our mobile mechanics you will avoid the hassle of taking your vehicle to the shop, finding a ride from the shop, and then coming back later to pick up your car. With Wrench, all you have to do is sit back and let our highly trained mobile mechanics do all the work. We will come right to your home or office and take care of everything right on the spot.
How to Schedule an Appointment with Wrench
Each mobile mechanic from Wrench is committed to putting your vehicle back on the road. When you call, Wrench gives you a quick fixed quote on the repair and comes to the address that you give us geared up to handle the issue. At Wrench, we can run a quick check on your car's systems, and we're equipped with the experience and tools needed to handle the problem on the spot. Once we have inspected the vehicle, the Wrench mobile mechanic figures out how to get you back on the road. The mechanic repairs your car right there and looks for any issues that might turn into major problems in the future.
What to Expect From a Service Appointment
Many satisfied customers love the professionalism of the Wrench mobile mechanics. One satisfied customer, who gave Wrench five stars, noted that scheduling with the Wrench mobile mechanic was easy and super convenient. We are committed to transparent pricing at Wrench. Costs, of course, vary depending on the kind of work your car needs and the pricing for specific parts. That's the reason Wrench offers fixed quotes. To give you an idea of how much you can expect to pay for auto repair, take a visit at our site in brief for average costs and repair types.
---
---
---
Auto Repairs for Popular Vehicles