Get Auto Repairs in Tomball, Texas From Our Mobile Mechanics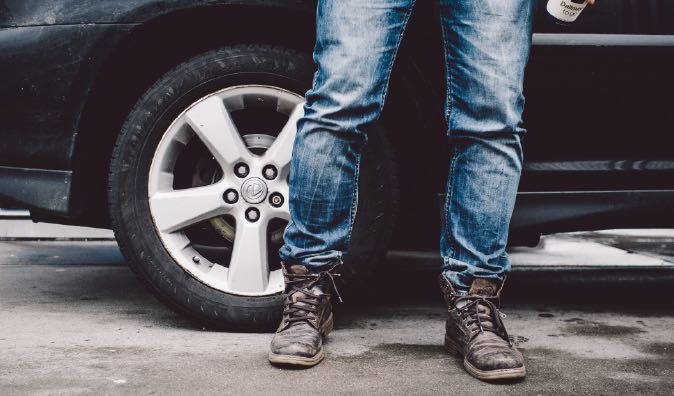 Top Mobile Mechanics in Tomball, TX
In Tomball, Texas and the rest of Harris County, Wrench's mobile mechanics are providing high quality auto repair service right at your own home. Forget all about waiting for hours at the shop because we bring the shop to you. When you give us a call to book one of our skilled mobile mechanics in the Tomball area, we will provide an auto repair quote that is affordable and transparent so you don't need to worry about paying hidden fees. Our mechanics are available so give us a call and we can set up an appointment today!
Why Choose a Mobile Mechanic
Our mobile mechanics make auto repairs quick and convenient because we know people are living busy lives and don't want to waste their precious time off sitting in a boring car shop. We bring the shop to you so don't have to go through your day any differently than you normally would. Want us to come to your office? No problem, you can continue working while we repair your car. Want us to come to your home? We will be there and you can relax while we work. Mobile mechanics save both time and money since you don't need to hire a tow truck to move your impaired vehicle to the shop and pay those unnecessary fees.
How to Schedule an Appointment with Wrench
If you would like to book one of our mobile mechanics, you can either call our friendly customer service team or complete the quick survey on our website. The information we will need is the make, model, and year of your vehicle as well as the problem you are having. Not everybody is a car person, so if you don't know what's wrong, we can send one of our mechanics to review your vehicle in a diagnostic visit. After we have all of that information, we will have calculated your auto repair quote. Then you can tell us where the most convenient location would be and when you would like the service. We will match you up with a mechanic in the Tomball area and they'll come on-time and prepared to get your vehicle running as soon as possible.
What to Expect From a Service Appointment
When you meet with our mechanic for your service appointment, all you will need to do is give them your car keys. Then they will start working and you will be free to do whatever you need or want to do. Our mechanics are very experienced and will be ready to handle anything while you are gone so you won't need to worry about your vehicle. Our hiring process has background checks and is very intensive so we can ensure that we have the best mechanics. They are all passionate about the auto repair industry and want to repair your vehicle completely and efficiently. When they've finished the repair, they will alert you and pack up all their tools. Your car will be running safely and smoothly in no time, all you need to do is give us a call.
---
---
---
Auto Repairs for Popular Vehicles