Get Auto Repairs in Topeka, Kansas From Our Mobile Mechanics
Coming Soon To Topeka, Kansas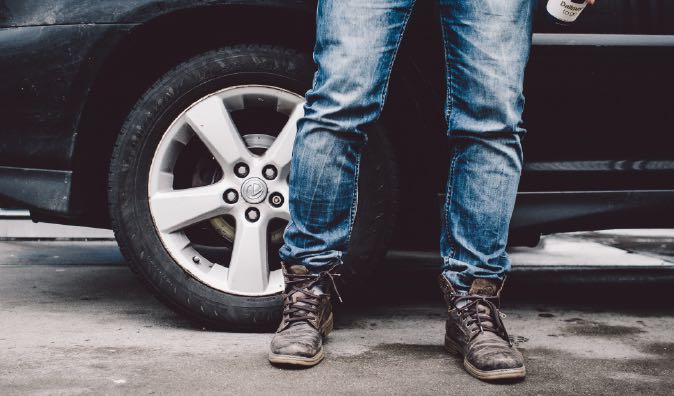 Top Mobile Mechanics in Topeka, KS
Welcome to Wrench! We are a full service, automotive repair and maintenance solution serving Topeka, Kansas and surrounding Shawnee County over the years of consistent and friendly service. We look forward to serving you. We are a friendly, clean, and efficient auto solution. We understand that sometimes car repair can be stressful, and we do everything possible to make our customers feel welcome, comfortable and satisfied with their service experience. By investing in continuous technical training, the latest diagnostic equipment, and the most complete information systems; we have positioned ourselves to be the premier automotive repair onsite facility near you. All of our auto technicians are certified. This expertise allows us to accurately diagnose and repair your vehicle the first time.
Why Choose a Mobile Mechanic
You'll be hard-pressed to find the same level of expertise that our auto mechanic specialists provide! Our master mechanics have years of experience working on both domestic and import vehicles of all makes and models and can work with you to find cost-effective repair and maintenance alternatives. Our professionalism sets us apart from the rest. Call us for a complete line of maintenance and repair needs. For a high-performing vehicle, trust Wrench mobile mechanics with your car, truck, or van. To learn more about the services we offer, please contact us by phone or send us an email. We also invite you to learn more about our dedication to you, our valued customer.
How to Schedule an Appointment with Wrench
To schedule an appointment with one of our certified mechanics, all you need to do is give us a call and tell us what the problem is. If you prefer filling out online forms, there is one on our website so you don't need to call. We will need to know a bit of information about your car, location, and the problem. However, we know not everyone is a car expert, so if you don't know what the problem is, we can arrange a diagnostic visit. For that, our mechanic will show up and take a look. Once we know all of the information, we will be able to give you an auto repair quote. Then you can chose a location and date for the service in Kansas. When you meet up with our mechanic, you will need to give them your car keys, then you will be free to leave. When it's all over, we will let you know and our mobile mechanic will make sure the area is all clean. Then you'll be able to take your car out for a joyride once again, so book an appointment today!
What to Expect From a Service Appointment
All you will need to do after you book an auto repair appointment with one of our mobile mechanics via phone call or the online survey is available to give your car keys to our mechanic. Then you will be free to go spend your time elsewhere. Our mechanic will begin diligently working on getting your car or truck back on the road. You can rest assured that our mechanics will handle your car with great respect because we treat our customers' car as if they were our own. When the service has been completed, we will notify you in a text message. Then our mechanic will return your keys and clean up the area.
---
---
---
Auto Repairs for Popular Vehicles