Get Auto Repairs in Torrance, California From Our Mobile Mechanics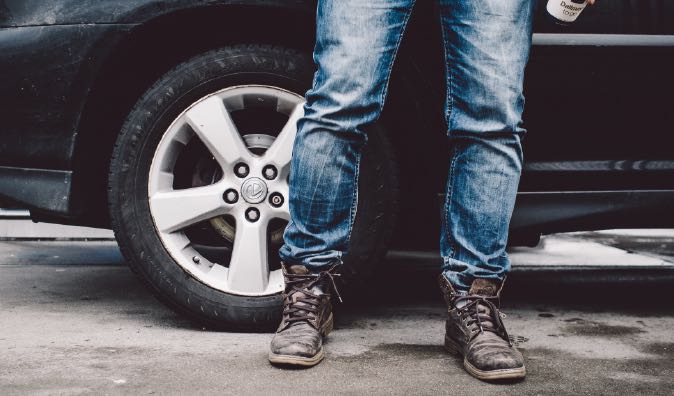 Top Mobile Mechanics in Torrance, CA
Wrench features talented mobile mechanics who provide expert auto repair to customers in Torrance, CA and throughout Los Angeles County. Wrench features a high-quality mobile mechanic service right in your driveway. We take our tools and equipment to you so you don't have to arrange a tow truck or spend a morning or afternoon sitting on a hard chair at the shop. Just call Wrench to book a mobile mechanic. For many types of maintenance and repair services, we can provide an auto repair quote right over the phone. If you aren't sure what's wrong, we can set up a diagnostics appointment. Once we repair your vehicle, you can get back on Los Angeles County roadways. Check out a race at the Irwin Event Center or check out one of the local antique auto shows. Let Wrench show you why we're number one when it comes to Mobile Mechanic and Auto Repair in Torrance, CA.
Why Choose a Mobile Mechanic from Wrench?
Wrench features expert mobile mechanics who can service any car or truck. We serve customers throughout Los Angeles County. Moreover, we charge fair rates for our work. Even though you might expect such a premium service to come at a steep price, we are able to keep our prices low since we do not have the same overhead costs as traditional auto repair shops. So, you can pay an affordable price for expert auto repair while you relax in the comfort of your own setting. We can service your vehicle in the driveway or even at the curb. We work efficiently and bring everything we need to get the job done.
What to Expect from a Service Appointment
Our mobile mechanics will show up at your home with state-of-the-art tools and equipment to service your vehicle. We have the know-how needed to fix any type of car or truck. When you contact Wrench, we may be able to provide you with a quote over the phone. On the other hand, if you don't know what the problem is, we can investigate and do some diagnostics to get to the bottom of the issue. Our mobile mechanics will treat your vehicle as if it was theirs. You can rest assured that we stand behind the quality of our mechanics' work. Customer satisfaction is a top priority to Wrench and our mobile mechanics.
Wrench features a full spectrum of car and truck repair services at competitive rates. We work on engines, heating and cooling systems, transmissions, brakes, and more. Whether you need a brake job or a tune-up, we have the expertise to efficiently service your vehicle. If you live in Torrance or elsewhere in Los Angeles County and need expert auto repair service, just contact Wrench to set up a service call.
---
---
---
Auto Repairs for Popular Vehicles