Get Auto Repairs in Tracy, California From Our Mobile Mechanics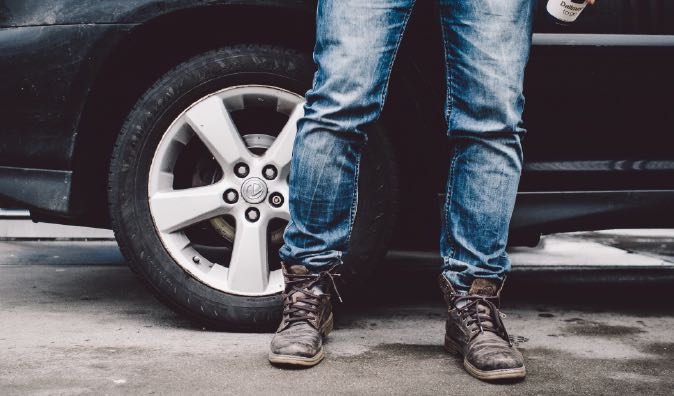 Top Mobile Mechanics in Tracy, CA
Residents in Tracy, California or the encompassing San Joaquin County can receive the most convenient auto repairs from Wrench's highly skilled mobile mechanics. We will bring auto repair service right to your front door so you can relax or get work done while we get your vehicle up and running. You can book appointments with our mechanics by calling our team and answering a couple questions, or by completing the form on our website. We will give you our honest quote for your auto repair service upfront so you will always be informed about what you will be paying. We strive to get our customers back on the road as quickly as we can while providing convenient repairs so you can head out to the West Valley Mall for a day of shopping or to the Golden Corral for an all you can eat lunch.
Why Choose a Mobile Mechanic
Mobile mechanics are a huge advancement for the auto repair industry. We all know that one person that waits until the last possible second to get their vehicle repaired. With Wrench, the whole experience will be so quick and easy that they won't wait so long and this could potentially save them lots of money. Another way we save our customers money is the fact that you won't have to pay for a tow truck to transport your broken-down vehicle to the shop because we will bring everything in the shop, from the skilled professionals to the high quality tools, right to you. Not only do we save our customers money, but we will save them time as well. Since you get to choose what you want to do while we work on your vehicle, you can use that time to get work done. You could have us come to your office and all you have to do is give us your keys. In a normal auto shop, you will have to sit there and wait for hours upon hours just to get something as quick as an oil change, but with us, we will work quickly so your car will be up and running again before you know it.
How to Schedule an Appointment with Wrench
When you are in need of an auto repair service, you can either give us a call with the number on our website, or you can go ahead and fill out the questionnaire we have online. We will need some information so we can accurately create your auto repair quote. You should be prepare to tell us what kind of car you have. This includes the year, make, and model. Then we will need to know what is wrong with it, but if you don't know, we can send a mechanic out to take a look. They will identify the problem and let you know which services are absolutely necessary. Then you'll schedule a date and location for your service and we will match you up with an available mechanic in the San Joaquin County.
What to Expect From a Service Appointment
When you meet up with our mobile mechanic, you will need to hand over your car keys so they can begin working. After that, you will be able to move on with your day as you wish. If you end up leaving our mechanic alone with your vehicle, you can go on with your day with confidence. Our mechanics always treat our customers cars with the same respect as they would treat their own. We will send you a text message when the service is over and our mechanic will return your keys. Then you'll be able to head out for your next road trip.
---
---
---
Auto Repairs for Popular Vehicles