Get Auto Repairs in Trenton, New Jersey From Our Mobile Mechanics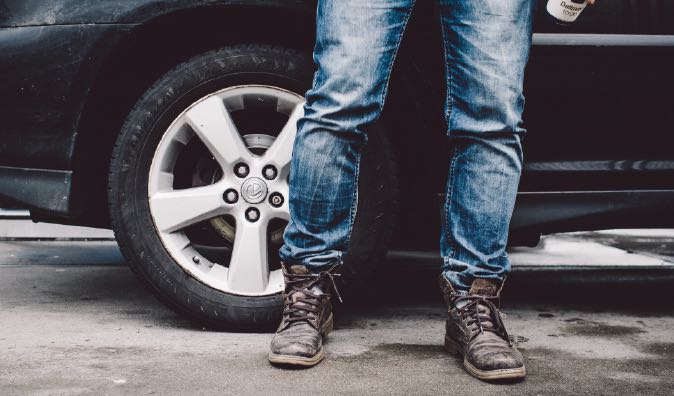 Top Mobile Mechanics in Trenton, NJ
Wrench's auto repair and maintenance specialists of Trenton, New Jersey offers stress free, family friendly, and dependable auto solutions. We give personal attention to every person surrounding Mercer County. Whether you need a simple oil change, your check engine light diagnosed, or a complicated engine repair, our team of professionals can complete the service at your convenience. We back all our repairs with a complete nationwide warranty and strive for complete service satisfaction. We hire only the best certified technicians to ensure every repair is done with precision and accurately completed within a reasonable time frame. Our on-site solution is equipped with the same tools, technology, and diagnostic equipment as any of your local dealership.
Why Choose a Mobile Mechanic
Our master mobile mechanics can handle brake repair, maintenance, and replacement services. The brake hydraulic system works because force applied at one point is transmitted to another point using an incompressible fluid, usually an oil. Most brake systems also multiply the force while this happens. Wrench focuses on integrity and convenience, so it's just a phone call to get a quote and set up an appointment for anything you need.
How to Schedule an Appointment with Wrench
Scheduling an appointment is never been so easy with Wrench. We provide excellent customer service. Your experience begins with us with a simple call. Tell our technicians about your car repair and maintenance requirements. When you call Wrench, you have two options. If you know what's wrong with your car, you can receive a quote for the work in New Jersey. Next, the mechanic arrives and performs all the repairs for the amount quoted. If you don't know what's wrong with your vehicle, Wrench offers diagnostic appointments during which a mechanic look over the car to determine what's wrong.
What to Expect From a Service Appointment
To book an appointment with one of our mobile mechanics, you can either give us a quick call or fill out the short form on our website. We will ask what the problem is that you are experiencing with your car or truck, however if you don't know, we can set up a diagnostic appointment first. Then we will send out a mechanic to take a look so we know exactly which parts and services you will need. We will use that information to calculate your auto repair quote. At that point you will be able to choose a date and location for your auto repair service. Then we will match you with a qualified mobile mechanic in your area. They will show up to the chosen location prepared and on-time. It's that simple with Wrench! Don't forget to share your service experience with us.
---
---
---
Auto Repairs for Popular Vehicles