Get Auto Repairs in Tulare, California From Our Mobile Mechanics
Coming Soon To Tulare, California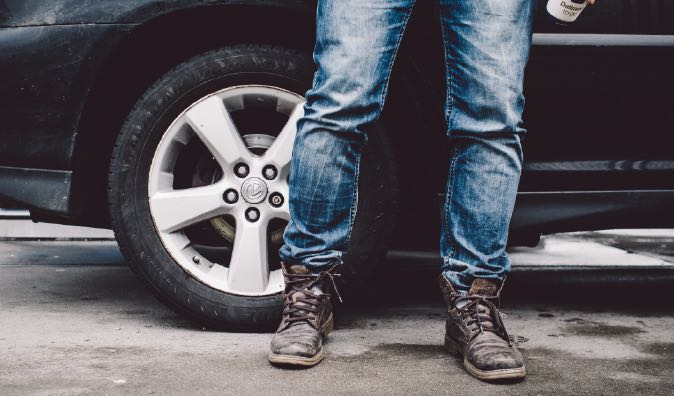 Top Mobile Mechanics in Tulare, CA
When you own a fleet of cars, many issues can arise that will drain your time. Having a reliable, trusted partner who can manage the service and maintenance of your car is the best step to reduce the risk of any future issues that could undermine the health of your business. This is why you should take advantage of our Wrench service today! The expert team at Wrench mobile mechanics have many years of experience servicing fleets of vehicles and are trained to deal with even the most complex of repairs in Tulare, California.
Why Choose a Mobile Mechanic
Wrench mobile mechanic offers comprehensive maintenance services. Wrench has extremely quick service bay to meet all your maintenance needs in a timely fashion. Our quick service allows us to keep your care properly maintained in an efficient manner. Every oil change includes a full vehicle inspection, vacuuming of driver's compartment, all fluids checked and topped off, inspection of tires, and light operation. Don't trust exhaust system repairs and replacements with any services. Trust the best repair solution around, Wrench!
How to Schedule an Appointment with Wrench
When you call us at Wrench and you know the repairs or maintenance you need, we provide an instant quote so you don't have surprise costs. If you don't know what's wrong, we will send out well-trained mechanics to get diagnostic information, then quote you a price for the repair. Our mobile mechanics come with all the tools necessary to affect your fix, and they answer your questions for increased peace of mind. Since they come anywhere in California, you have one less thing to worry about when your car doesn't start in the morning or makes strange noises when you start home after a long day.
What to Expect From a Service Appointment
The starting and charging systems are two of the most important components of your vehicle-they work together to start the engine and maintain power to electrical systems. The process begins with the starting system as it converts electrical energy from the battery to mechanical energy via the starting motor. This motor then transfers the mechanical energy to the engine, effectively starting the car. Once the engine is started, the charging system takes over. It is responsible for generating power for the vehicle's electrical systems by converting mechanical energy into electrical energy. The charging system is energized by the battery and then driven by the power of the engine. Many components make up the starting and charging systems, and a lot can go wrong. If you're experiencing any issues starting your car or maintaining power, call Wrench mobile mechanic for your vehicle. With our highly trained technicians and state-of-the-art services, we'll have you on the road in no time! So contact us today and you'll be cruising before you know it.
---
---
---
Auto Repairs for Popular Vehicles