Get Auto Repairs in Tulsa, Oklahoma From Our Mobile Mechanics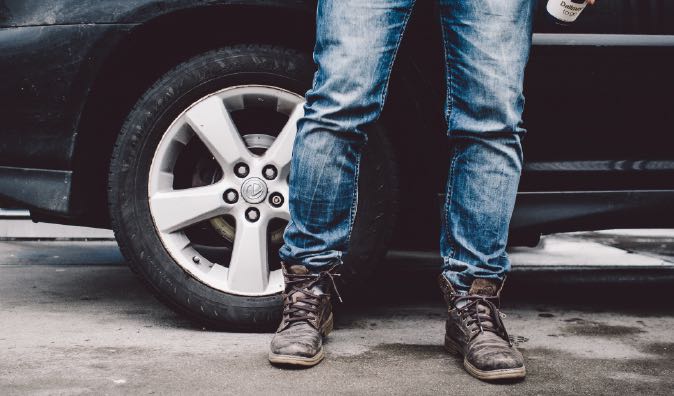 Top Mobile Mechanics in Tulsa, OK
Wrench is the best-in-class auto repair and maintenance services that does it all in Tulsa, Oklahoma. If you're experiencing a problem with your car or truck, you may be feeling stressed, as most repairs have a reputation for being complex and expensive to fix. Don't panic when your electrical repair involves blown fuses, battery issues, spark plug wires, or faulty switches, our expert mechanics can probably get you back on the road for less than you think. Our technicians are auto repair and maintenance experts that solves any problem that your car have. So book an appointment with us today and you'll be able to spend the day admiring the exhibits at Tulsa Air and Space Museum or Oklahoma Aquarium, while simultaneously getting your car ready for the road.
Why Choose a Mobile Mechanic
Wrench offers a simple, well-equipped model line-up. Not many modestly priced cars are as stylish or exuberant as your car's makes and model, and we fix them all! When your car begins performing less than optimally, you'll likely to know it, even if you want to ignore the symptoms. It will give our mechanics a clear picture of the issues you're experiencing with your car and we can help to pinpoint work that needs to be done at your convenience. When you need car repair and maintenance from the experts, turn to Wrench.
How to Schedule an Appointment with Wrench
Book a car service appointment at your home or workplace. We just need the address and whether the vehicle is in a driveway or parking space. Most maintenance can be performed without moving your car. Whether you need transmission work, a simple coolant drain and fill, or other auto repairs, Wrench is here for you. For a full list of services available, log onto wrench.com. Once you try this convenient service, you'll never want to visit a garage again. Call Wrench today and schedule your diagnostic or service appointment, and leave the rest to us.
What to Expect From a Service Appointment
Maintaining your vehicle's health is always in your best interest. Cars that are well taken care of outperform and outlast those that are not. When something feels off with your car, don't hesitate to call Wrench mechanic for inspection. Our expert Wrench auto technicians will assess your car and provide anything it needs, from routine maintenance to major auto repair services. With a Wrench certified technician, you know your car is in good hands – after all, Wrench auto repair experts are experienced. If you're experiencing any of the issues with your car or truck in Tulsa, our skilled mechanics can help pinpoint the problem and take care of the repairs you need to get back on the road in a safe and reliable vehicle. Call Wrench for your next auto care services.
Wrench Comes to Your Neighborhood
---
---
---
Auto Repairs for Popular Vehicles