Get Auto Repairs in Union City, New Jersey From Our Mobile Mechanics
Coming Soon To Union City, New Jersey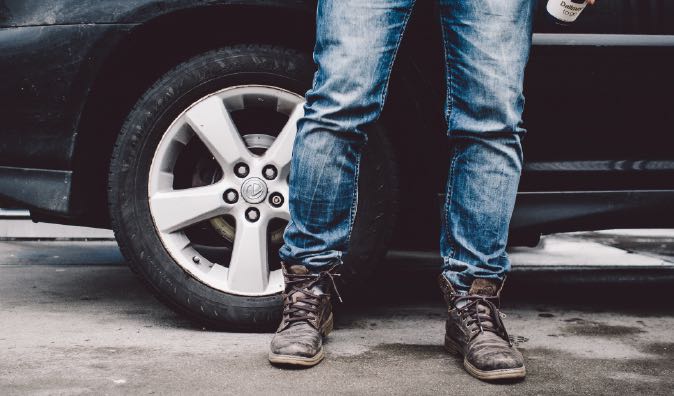 Top Mobile Mechanics in Union City, NJ
If you're suddenly experiencing bad brakes, an overheating engine and other common car problems that need to be diagnosed immediately. More importantly, you need to find someone trustworthy to work on your car. That's where Wrench can help. We provide a variety of auto services, including oil changes, engine repair and much, much more. Rest assured, we have the tools and expertise to repair any vehicle. Wrench features experienced mobile mechanics that can service all makes and models of vehicles in Union City, New Jersey and in Hudson County. Call us today to schedule an appointment and we discuss your auto repair needs!
Why Choose a Mobile Mechanic
A good mechanic is hard to come by, but with us, you know you're getting quality service. We've been in business for years and enjoy what we do. We recognize it's important to have a person working on your car who you can easily talk to and who can you trust. We can be that person. It is essential that your vehicle is in proper working order at all times. To avoid costly repairs or disastrous failures, it's wise to have your brakes checked by a qualified technician annually. Call us now to get excellent auto service at your doorway at your convenience.
How to Schedule an Appointment with Wrench
Our highly experienced mobile mechanics bring the auto repair shop to you. Whether you're at your home or your place of business, you can relax in comfort while our mobile mechanics get to work on your vehicle as if it were their own. Our mobile mechanics are trained in all areas of expertise from a simple oil change or battery replacement to more complex issues with your engine or transmission. Our friendly mechanics aren't satisfied until you're satisfied with auto repair services.
What to Expect From a Service Appointment
All Wrench mobile mechanics pass background checks and are vetted for reliability. You can expect them to be friendly and professional as they work on your car. Thanks to their extensive training, they can fix many common vehicle faults on the spot without needing to take your car to the repair shop. That means you don't have to waste time coming to the repair shop to pick up your car or managing without your car. We help you go further. Call Wrench, for everything your vehicle needs!
---
---
---
Auto Repairs for Popular Vehicles