Get Auto Repairs in Unity Village, Missouri From Our Mobile Mechanics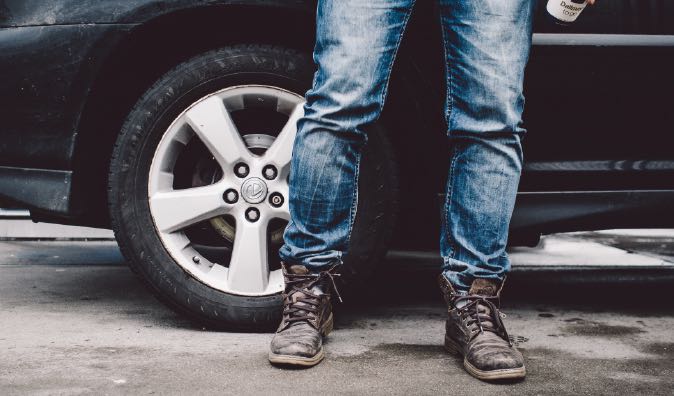 Top Mobile Mechanics in Unity Village, MO
To receive convenient auto repair and maintenance services from top mobile mechanics in Unity Village, Missouri, or elsewhere in the greater Kansas City area, book an appointment with Wrench! We have a team of highly skilled technicians all over Kansas City that will come to any location of your choice to perform any of our automotive services. Once you give our services a try, whether it be a routine maintenance service or a full-blown repair, we guarantee that you will book an appointment with our mobile mechanics in Unity Village again and again. We will save you time, money, and stress, so go ahead and book your first auto repair appointment with Wrench's mobile mechanics today!
Why Choose a Mobile Mechanic in Unity Village, MO
By hiring a mobile mechanic from Wrench over going to a traditional auto repair shop, you will be able to minimize the amount of stress that comes along with auto repair services. We all know that cars tend to break down in the most inconvenient times, like right when you have an important meeting to get to or when you have a big surgery the next day. No matter what the circumstance is, Wrench's mobile mechanics in Unity Village, Missouri are committed to providing you with the most convenient auto repair services you've ever had. Our certified mobile mechanics will bring all of the tools and parts required for your services, right to your door. Then they will perform the job on-site so you can get back to your day as soon as possible! This will also save you money and time because you won't have to hire a tow truck or waste an entire day sitting in a freezing auto repair shop waiting room. With Wrench, you will be able to choose your service site! Give our services in Unity Village a try today!
How to Schedule an Appointment with Wrench
Booking an appointment with Wrench's technicians in Unity Village is very simple! You will need to first go to our app or website homepage, then you will find a link to our short service request survey. If you have an account with us already, booking an appointment in Unity Village will be a breeze. If not, no worries! We recommend creating one so you can book faster appointments in the future since we will already have your vehicle's information saved. If you'd like to create an account or book an appointment as a guest, we will need to know what kind of vehicle you have and which services it needs. Here at Wrench, we offer hundreds of auto repair and maintenance services from quick and easy routine services like an oil change or a tire rotation to more complex repairs like an alternator or battery replacement. Then we will let you know how much the selected services will cost and how long it will take. With that information, you will be able to choose a date, time, and specific location in Unity Village for your convenient auto repair appointment. In no time, Wrench will be at your doorstep, ready to get your car back on the road.
What to Expect From a Service Appointment
Is this your first auto repair appointment with our mobile mechanics in Unity Village? If so, sit back and relax because our mobile mechanics will be able to handle it all! You should expect that our mobile mechanic will be at your chosen location on-time. Once we arrive, you will give us the key to your car, then you will be free to leave the service site until we are finished. You are also welcome to stay with our mechanic and watch the service as well. This would be a great time to learn and ask questions if you are inclined. If not, that's fine as well! Our mobile mechanic will get right to work and keep you updated throughout the entire service. When your car is ready to get back on the road in Unity Village, we will let you know. When you return, your car will be back at it's prime and the area will be so clean that you wouldn't even know a mechanic had worked on your car. It's that easy! Book an appointment with Wrench's skilled mobile mechanics in Unity Village, Missouri today!
---
---
---
Auto Repairs for Popular Vehicles