Get Auto Repairs in Universal City, Texas From Our Mobile Mechanics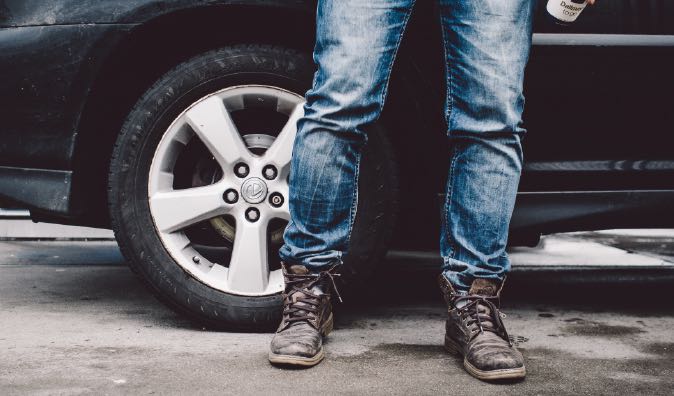 Top Mobile Mechanics in Universal City, TX
If you are a car owner in Universal City, Texas or anywhere else in Bexar County, then you can receive the most convenient auto repair services from Wrench's skilled mobile mechanics. With us, you'll be able to drop the shop because we will bring everything from the high quality parts to the experiences mechanics right to your location. To book an appointment with one of our mobile mechanics, you will need to get in contact with us so we can get a bit of background information. Then we will give you our affordable auto repair quotes that has no hidden fees! What we quote you is what you will end up paying. Don't cancel your fun plans at Universal City Park because of a broken down vehicle! Call Wrench and your car will be up and running again before you know it.
Why Choose a Mobile Mechanic
If you want to save money, time, and stress, hire one of Wrench's mobile mechanics today! Since our services can be done at any location, you won't have to go out of your way in order to get your car back on the road. You will also be able to avoid those unnecessary towing expenses because we will bring the shop to you. In fact, during your service, we won't require you to be present! That means you can spend your time doing whatever you want. Some of our customers have had us service their vehicle in their office parking lot so they can get work done, and others have had us come to their home so they can spend their time finishing up some house chores or even just relaxing. No matter what you choose to do with your time, your vehicle will be in very good hands. Every mobile mechanic we hire has gone through our incredibly long hiring process that includes multiple background checks. So book an appointment with us for your next oil change and you won't have to deal with a car shop ever again!
How to Schedule an Appointment with Wrench
If you'd like to book an appointment with one of our skilled mobile mechanics, you'll be glad to hear that our scheduling process is very simple! All you need to do is go onto our website and fill out the short form. If you'd like to talk to our super friendly customer service team, they can also schedule your appointment for you. You should be prepared to answer a couple questions so that we can create your auto repair quote. We will ask for the year, make, and model of your vehicle as well as the issues you have been experiencing. However, if you don't know what is wrong with your car, we also provide diagnostic services where our mobile mechanic would come out and take a quick look. They will let you know what is wrong and determine the best way to fix it so you can get back on the road. When we have all the information we need, we will give you our quote for the services and you will end up paying exactly what we quote you. We stand by our quotes so you won't have to stress about any hidden fees. All you have to do is book your appointment and you'll be back on the highway as soon as possible!
What to Expect From a Service Appointment
Your service appointment will be super easy for you because all we need you to do is be available to give your keys to our mobile mechanic so they can begin their work. After that, you are welcome to stay with our mechanic or leave and spend your time elsewhere. Whatever you choose to do, you can rest assured that our mechanic will be able to handle any situation. Each mechanic is highly trained and has plenty of experience so they will be able to efficiently resolve any situation that occurs. When the service is over, we will let you know via text message and our mechanic will return your car keys so you can get back on the road whenever you please. So don't wait any longer because our convenient auto repair services are just one call away!
---
---
---
Auto Repairs for Popular Vehicles