Get Auto Repairs in University Park, Texas From Our Mobile Mechanics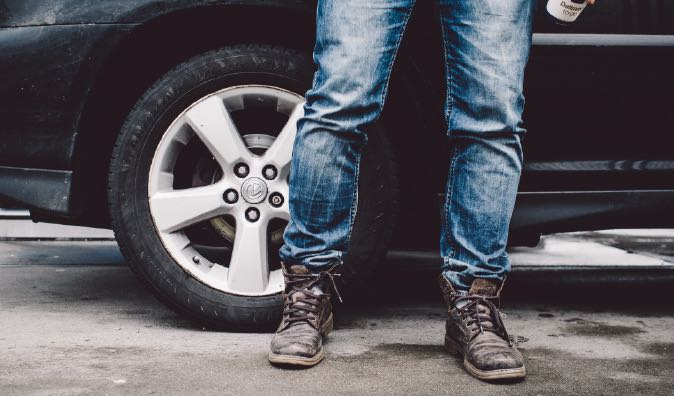 Top Mobile Mechanics in University Park, TX
If you're living in University Park, Texas or anywhere else in Dallas County, you can satisfy all of your auto repair needs with Wrench's reliable mobile mechanics. We provide high quality repairs at any location that you find convenient. With us, you can drop the shop because we can perform an incredibly wide range of services anywhere from your office to your very own home. We pride ourselves on having one of the cleanest auto solutions in the country and work hard to keep it well maintained. With nothing but the best tools and diagnostic equipment available, our experienced mobile mechanics are prepared to handle any and all automotive service and repairs.
Why Choose a Mobile Mechanic
Our mobile mechanics offer a 12 month/12,000-mile warranty on work performed on your vehicle, and all of our mobile mechanics pass a background check prior to being employed. The price quoted is the fixed price that you will be charged. No haggling. No exceptions. If you are experiencing trouble with your car or truck and do not know why, we can come and assess the work needed and provide a quote without disrupting your day.
How to Schedule an Appointment with Wrench
Scheduling an appointment with us is easy! All you need to do is contact us by giving our team a call or by filling out the form on our website or download our app fr instant services. You should expect to let us know what type of vehicle you have. If you are able to tell us what the problem is, then we'll be able to give you a quote right away. However, if you don't know what's wrong, we can arrange a diagnostic appointment first. For that service, a mechanic will come out and take a look at your car. They will let us know which parts and services you'll be needing and, with that information, we will calculate your quote. Once you know what you'll be paying us, you will be able to choose a date and location for your service appointment. Then we will match you up with one of our local mobile mechanics and they will show up to your location prepared to complete the service as efficiently as possible.
What to Expect From a Service Appointment
The appointment will be very low-stress for you. All you need to do is give your keys to our mechanic so they can start diligently working on your vehicle. Then, while the service is in session, the time will be yours so you can choose if you'd like to stay or leave. If you want to leave, you can do so knowing our mobile mechanic will take very good care of your vehicle. You will receive a text from us when your service is finished and our mechanic will clean up the area so that if looks like they were never there. Then they will return your keys and you'll be able to go for a little cruise with complete confidence in your car's ability to run. So next time you are in need of a high quality reparative service, keep Wrench on your speed dial!
---
---
---
Auto Repairs for Popular Vehicles