Get Auto Repairs in Upland, California From Our Mobile Mechanics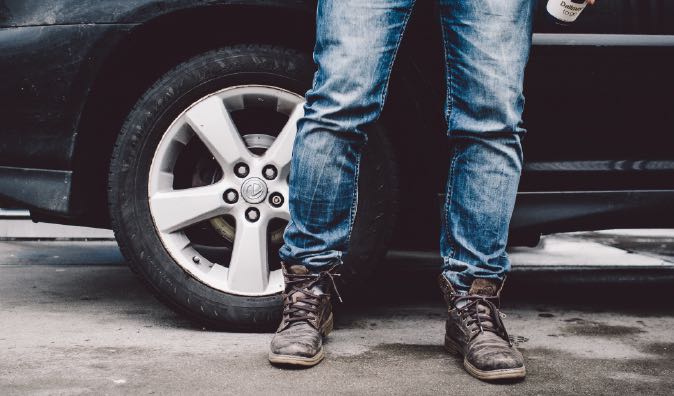 Top Mobile Mechanics in Upland, CA
Automotive and auto parts come with a factory recommended service and maintenance schedule. The manufacturer will tell you how often to service or replace an auto part. At Wrench mobile mechanics, we offer factory recommended service and maintenance in Upland, California and surrounding San Bernardino County. Our highly skilled auto mechanics offer comprehensive knowledge and experience. At Wrench, all your factory recommended service and maintenance needs are handled with the latest diagnostic equipment. Remember, we work on all American and imported vehicles either diesel or gas engines.
Why Choose a Mobile Mechanic
No matter how carefully you drive, your car will need occasional general repairs. These general repairs may include engine diagnostics and repairs, alignments, brakes, front end and rear end diagnostic services and electronics service and repair. To have your domestic vehicle repaired and maintained, contact Wrench mobile mechanics today. At Wrench, we have experts who can handle even the most challenging vehicles.
How to Schedule an Appointment with Wrench
To book an appointment, you can either give our friendly team a call or fill out our online form. We will ask what problem you are experiencing with your car or truck. If you are unsure, we can set up a diagnostic appointment where we would send a mechanic to take a look. They will let us know what the problem is so we can give you an accurate quote based on the parts and services you will need. Then you will be able to choose a day and place for your service appointment. At that point, we will match you up with a mobile mechanic in your area. The mechanic will show up fully prepared and on-time. When you meet with our mechanic, you will need to give them the keys to your car so they can begin their work. That's when you will be free to leave. We will take very good care of your vehicle so you won't need to worry. When the service has been completed, we will let you know via text message and our mechanic will make sure to leave the area as they found it. Then you'll be able to hop in your car and hit the road.
What to Expect From a Service Appointment
Whether you have a car that's been sitting a little too long or a fleet that needs a basic check, Wrench mobile mechanics in California can get your vehicle back on the road quickly, and we work with your insurance company to ensure you get the best repair job at a competitive price. To schedule an appointment or find out more about what we can do for your vehicle, contact us.
---
---
---
Auto Repairs for Popular Vehicles