Get Auto Repairs in Vallejo, California From Our Mobile Mechanics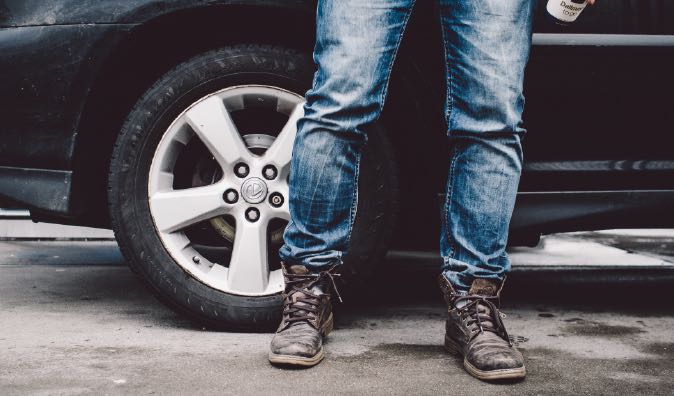 Top Mobile Mechanics in Vallejo, CA
If you are currently living in Vallejo, California or anywhere else throughout Solano County, you can book an appointment with one of Wrench's skilled mobile mechanics to satisfy all of your auto repair needs. We offer an incredibly wide range of services and you can get them anywhere you find convenient. When you get in touch with us to schedule an appointment, we will be able to give you our super affordable auto repair quote. Our quotes are straightforward and transparent with no hidden fees. With us you will always know what we expect you to pay. At Wrench, we are committed to getting our customers back on the road and making sure they stay there. You'll be back on the road so you can head over to Six Flags Discovery Kingdom before you know it.
Why Choose a Mobile Mechanic
If you want your auto repair experiences to be quick and convenient, you should hire a mobile mechanic. We come to you so you can use your time doing what matters to you the most. If you want to be productive and get some work done, you can do that while we perform our reparative services on your vehicle. Or if you'd rather use that time to relax and watch a movie in the comfort of your own home, you can do that too. Not only will our mobile mechanics save you time, but we will also save you money. With our services, you won't have to waste your hard-earned dollars on towing expenses. Forget all the hassle that comes with getting your malfunctioning vehicle to the shop and having to reschedule your whole day around this unexpected event. The mobile mechanics at Wrench are masters in the auto repair industry. We are striving towards improving experiences one service at a time.
How to Schedule an Appointment with Wrench
If you give us a call or fill out the form on our website, we will be able to get you an appointment. But first, you will have to give us some information about your vehicle that you want us to service. We will need to know the year, make, and model of your car as well as what problems you are experiencing. In order to create an accurate quote, we need to know which parts and services are needed. Not everyone is a car expert, and we recognize that. That's why we offer diagnostic services where our mechanic would come out and take a look. They will identify the issue and determine what services are absolutely necessary. Then you will let us know when and where you'd like your service and we will match you up with one of our available mobile mechanics in Solano County.
What to Expect From a Service Appointment
The only thing you have to do for your appointment is give your keys to our mechanic. After that, you'll be able to stay or go, whatever you prefer. We will make sure to keep you in the loop via text messages if you wish to leave. Then you'll be able to enjoy your time without worrying. Our mechanic will treat your car very well, as if it was their own. When the service is over, we will send you another text and our mechanic will return your car keys. So give us a call today and we will get you back on the road as soon as we can!
---
---
---
Auto Repairs for Popular Vehicles