Get Auto Repairs in Victoria, Texas From Our Mobile Mechanics
Coming Soon To Victoria, Texas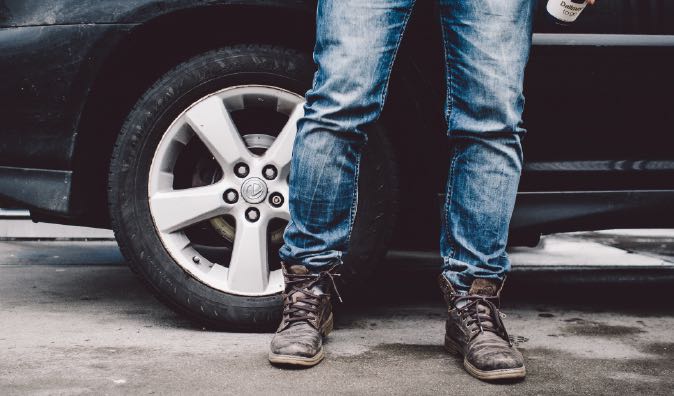 Top Mobile Mechanics in Victoria, TX
If you drive a car or truck and are in need of a quick and convenient auto repair service in Victoria, Texas, hire one of Wrench's local mobile mechanics today! We will make sure you are back on the road as quick as possible. Choosing a Wrench mobile mechanic service is much more comprehensive and full car service - ideal if you use your vehicle daily, go on road-trips for business or pleasure or just want the best for your vehicle. The Wrench service will costs are transparent and it covers all bases and your vehicle will say thank you.
Why Choose a Mobile Mechanic
From battery services to brake repairs, and engine tuning to tyre services, Wrench offers a large range of automotive repairs to suit your individual requirements. Our experienced team are specialized in all European and Japanese vehicles. Our extensive services offered in Texas are air conditioning, auto electrical repairs, battery services, brake repair specialists, computer diagnostics, cooling system, clutches, diesel repairs, engine tunes, electrical system, exhaust, full mechanical repairs, fuel system, petrol repairs, radiators, servicing, starters, suspensions, transmission, tires, and warranty repairs. We also pride ourselves in obligation-free quotations.
How to Schedule an Appointment with Wrench
When you want to schedule an appointment with one of our mobile mechanics, you can let us know by calling our friendly team or by filling out the form on our website. All you will need to do is give us a little bit of background information about your car such as the year, make, and model. After that, we will ask what the problem is that you are experiencing. If you are unsure, we will be able to set up a diagnostic appointment. For that appointment, our mobile mechanic would come out and assess your vehicle to find the problem and the best way to fix it. Then we will reach out and give you our quote for your service appointment. Finally you will be able to pick a convenient date and location.
What to Expect From a Service Appointment
One key aspect to take into consideration when you have purchased a vehicle is whether everything is in working order, particularly the braking system, particularly if you have just purchased a used vehicle. It is highly recommended that you always get your vehicle thoroughly inspected to ensure everything is as it should be so your driving is in no way compromised. The team at Wrench mobile mechanic can assist you with a detailed check of all the key components of your vehicle and we have brake specialists to check braking system thoroughly. Many people may overlook the importance of checking a car's braking system. Most vehicle buyers these days are more concerned with the overall appearance of both the interior and exterior and that all the electronics are in working order like lights and windows. Our team at Wrench understands the importance of your vehicle's braking system. We place this at the top of the list when it comes to safety and reliability for you as a driver. As everyone knows, brakes are the only part of the car that we can rely on to slow us down. Vehicle checks and inspections should be done regularly in order to keep you on the road safely.
---
---
---
Auto Repairs for Popular Vehicles