Get Auto Repairs in Victorville, California From Our Mobile Mechanics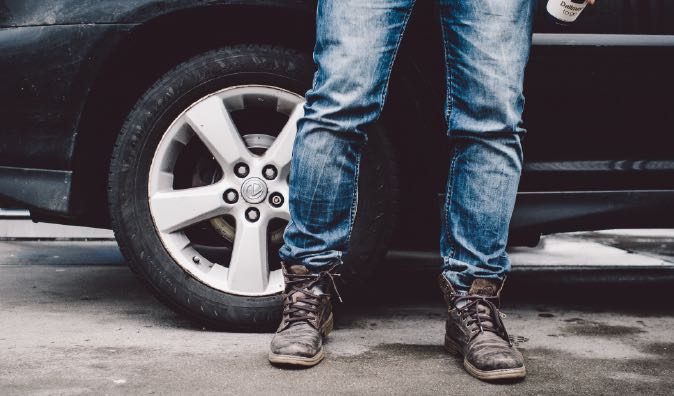 Top Mobile Mechanics in Victorville, CA
Mobile mechanics from Wrench are auto repair and maintenance doctors! We listen to your auto symptoms, and concerns, we run a series of tests and procedures then we give a diagnosis wherein we explain what it will take to fix your vehicle to get you back on the road safely in Victorville, California. We do our best to make this as pain free as possible! From routine maintenance, major repairs, tune-ups, oil changes, brakes, batteries and more, Wrench mobile mechanics do it all in San Bernardino County. Our highly trained certified technicians have many years of experience working on all kinds of makes and models in the automotive industry. We want to build a long lasting relationship with you and your vehicle to keep you happy and your vehicle running great so you get every possible mile from your vehicle.
Why Choose a Mobile Mechanic
For modern auto repair industry, mobile mechanics are great step forward. Not only can you get your pizzas delivered, but your auto repairs can be done right in your own driveway. This adds a whole new level of convenience that our customers love. Mobile mechanics will save you time, money, and stress since you won't have to go through the hassle of hiring a tow truck or paying any of those unnecessary fees. While we service your car, you can spend your time doing whatever it is that you want. If you want to stay and watch our mechanics so you know exactly what's going on, you can do that. Or if you would prefer to get some work done or relax, that works too. At Wrench, we carefully select each mechanic in our intensive hiring process. We make sure that each mechanic is certified and reliable so we can ensure that our customers will be receiving the highest quality services. Give us a call or fill out our online form so we can match you up with one of our experienced mobile mechanics and get you back on the road before you know it.
How to Schedule an Appointment with Wrench
When you call us, we will need to know what's wrong with your vehicle. We will use this information to determine the parts and services you will need so we can calculate your quote. If you don't know what's wrong, we offer diagnostic services. For that we would send a mechanic to take a look at your respective vehicle. After you have received our auto repair quote, you will choose when and where you want the service to occur. We will take your request and match you up with one of our local mobile mechanics. For the appointment, all you need to do is give the keys to your car to our mechanic. At that point you will be able to stay with them and as questions or you can leave and spend your time more wisely. If you choose to leave, your car will be in great hands. When your car's ready to hit the road again, we will send you a text. Then our mechanic will clean up the area and return the keys of your car. Let us show you how convenient auto repairs can really be and book an appointment with us today!
What to Expect From a Service Appointment
Our talented friendly staff and facility is a direct reflection of our commitment to you, your car, and everything concerning its care and maintenance. We know you depend on your vehicle to give you freedom which is why we strive to maintain 100% customer satisfaction in all our repairs and services. We strive to provide the best possible service from the moment you call in the phone to the moment we leave your vehicle after service. Let Wrench mobile mechanics extend the lifespan and performance of your vehicle.
---
---
---
Auto Repairs for Popular Vehicles