Get Auto Repairs in Vineland, New Jersey From Our Mobile Mechanics
Coming Soon To Vineland, New Jersey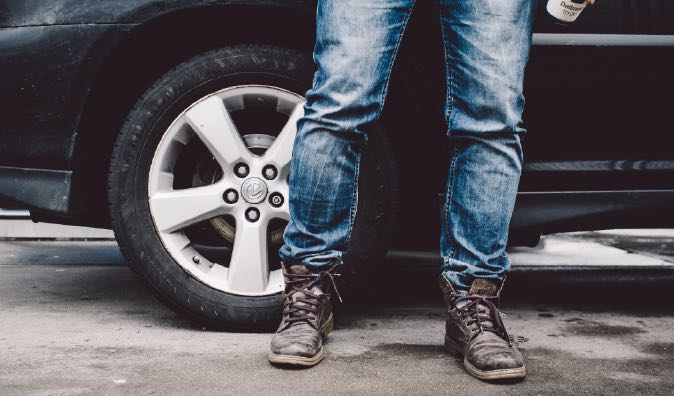 Top Mobile Mechanics in Vineland, NJ
Our auto repair estimates are fair and reasonable in Vineland, New Jersey and surrounding Cumberland County. When you contact Wrench, you will immediately reap the benefits by saving time and money so you can take care of the important things at home or the office. Just tell us the services you need, and we'll give you a firm quote - no surprises. Our mobile mechanics come to your home or office on demand and perform the service your vehicle needs. When you choose your home or office for your mobile repair service, you don't have to stop attending to the things that are important to you.
Why Choose a Mobile Mechanic
The exhaust system works within your vehicle to minimize air and noise pollution by converting harmful gases into less harmful ones and by dulling the noises emitted from your car. If you've ever been driving behind a car that smells like sulfur and has a cloud of smoke around it, you know how beneficial exhaust systems are. Most exhaust problems will not directly affect the drivability of your vehicle, but because cars emit dangerous gases, it is important to stay on top of repairs. Since Wrench's master mobile mechanic brings the shop to you, you won't have to go through all the hassle it takes to find an available tow truck and you won't have to pay those easily avoidable fees.
How to Schedule an Appointment with Wrench
When you give us a call to schedule a service appointment with one of our mobile mechanics, we will need to know what is wrong with your vehicle in order to calculate your auto repair quote. However, if you are unsure what the problem is, we can arrange a diagnostic visit where we would send one of our mechanics out to take a look at your vehicle. They will identify the issue and let us know which parts and services you will be needing in order to get you and your vehicle back on the road. Once we have given you our quote, you'll be able to pick a date and location for your service. We will match you up with a qualified mechanic and they'll arrive to your location on-time and ready to handle anything.
What to Expect From a Service Appointment
A vehicle's battery serves as the backbone of its electrical system by supplying power to both the starter and ignition systems. It accomplishes this by converting chemical energy into electrical energy. Most modern vehicles use a lead-acid battery encased in plastic. Contained within these batteries is an arrangement of positive and negative plates as well as a mixture of sulfuric acid and water. When the electrolyte mixture comes in contact with the lead plates, it creates a chemical reaction that enables the battery to store and release energy. If you need a new battery or want your existing one inspected, call to Wrench mobile mechanic and book an appointment today and you won't have to go to the auto shop ever again!
---
---
---
Auto Repairs for Popular Vehicles