Get Auto Repairs in Virginia Beach, Virginia From Our Mobile Mechanics
Coming Soon To Virginia Beach, Virginia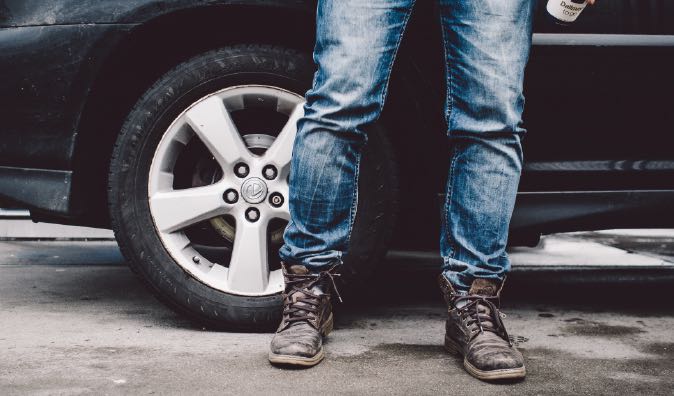 Top Mobile Mechanics in Virginia Beach, VA
Wrench automobile services in Virginia Beach, Virginia maintains the industry's highest standards in every category. Our expert mechanics welcome you to come experience auto repairs and maintenance on a new level. Our expert technicians are here to eliminate all concerns about your vehicle's performance, extend your vehicle's road-life. Our customers enjoy our industry-leading 12 month/12,000 mile warranty. You can be confident that whatever was wrong with your vehicle gets fixed completely by our expert technicians. But we're not just a facility for fixing breakdowns. Our experienced mechanics also handle complex car or truck repairs. All you need to do is book an appointment and we will get your car running in no time.
Wrench mobile mechanics also conduct full service on cars and trucks in Virginia. Once we finish repairing your car, you can get behind the wheel and head to the Virginia Aquarium or First Landing State Park with your family.
Why Choose a Mobile Mechanic
Mobile mechanics save you time by bringing the shop to you and letting you spend that time doing something else. They will also save you money because you won't need to pay any towing expenses. There will be no need to stress about rescheduling your whole day or transporting your broken down car to the shop in Virginia Beach, Virginia. Here at Wrench, our skilled mechanics are very experienced and dedicated to making auto repairs more convenient. We want to make sure our customers will get the best service when they hire one of our mechanics so we have a long hiring process with multiple background checks. Each mechanic is well trained and can handle any situation during the service appointment so you won't need to worry about your car.
How to Schedule an Appointment with Wrench
Visit our website or give us a call and let our technician help you find out if the problem is simple or serious. Provide our technician clear information about the problem your car is facing. If you're not sure about it, don't worry, Wrench will organize a diagnostic appointment with our expert mechanic to identify the issue and give you quote up front. After your approval, our mechanics bring on tools and parts to work on your car.
What to Expect From a Service Appointment
When you call Wrench for service, you'll receive a customized experience where the focus is on taking what's wrong with your car and making it right. Our skilled mechanics can tackle repair jobs of all sizes.
Our mobile mechanics will already be aware of the problems with your car when they arrive at your home or office for the repair. We'll ensure that you clearly understand everything we're doing to your car in order to fix it and get you back on the road quickly and efficiently. Every step will be taken to make sure that your repair job goes smoothly, and we'll never pressure you to make unnecessary repairs.
---
---
---
Auto Repairs for Popular Vehicles