Get Auto Repairs in Vista, California From Our Mobile Mechanics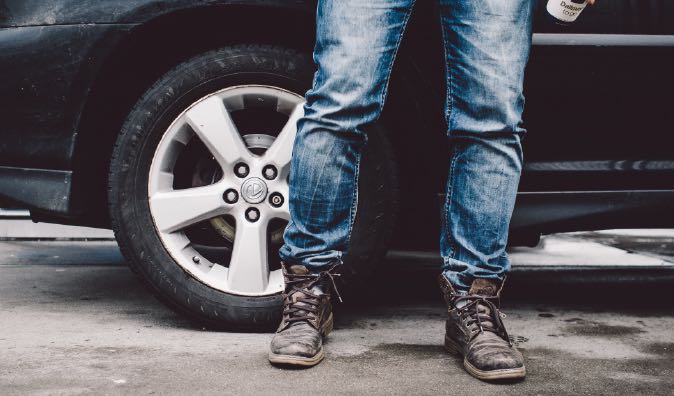 Top Mobile Mechanics in Vista, California
If you find it frustrating to get a quote or find a good honest mechanic in San Diego County, then you should try out Wrench, which allows mobile mechanics to come to you in the Vista, California area. v you're a busy professional you sometimes don't have the time to shop around for a mechanic or an acceptable quote, or that awful feeling when you know the price and the mechanic quotes you a price that's several hundred dollars more. You can just use the Wrench app. Get an auto repair quote right away and book a mobile mechanic. The pricing and services are completely transparent. And after the auto repair, you can drive off to the San Diego International Auto Show, any of the 20 or so race tracks in the San Diego County area, such as the Barona Speedway, or go cart racing at K1 Speed.
Why Choose A Mobile Mechanic
Wrench co-founder and CEO Ed Peterson started Wrench because of the frustrations he was having as a busy executive dropping his car off at the mechanics. Peterson was frustrated at the process of dropping off the car, finding a way to work and getting back to his car at the end of the day, according to an article in the Seattle Times. So like many successful entrepreneurs, he realized that this problem was in need of a commercial solution and he started Wrench with four other co-founders. Customers can rest assured that Wrench mechanics are vetted and they bring their knowledge and equipment right to your door. Wrench can even set up a diagnostic appointment to figure out what's wrong with your car if you're not sure what the problem is. And the best part is that Wrench comes to you so you don't have to worry about long wait times or towing fees to the shop.
What To Expect From a Service Appointment
Wrench customers should expect individualized care from our mobile mechanics based on the auto repair quote that was produced by our app. Matthew from San Diego gave the service five stars on Yelp. He said, "…within the text of the ad was exactly what I needed: a turnkey battery changing service that was mobile." Matthew was also really impressed with both the speed and ability of the mechanic who managed to fix his dead battery problem in only 20 minutes. It should also be noted that Wrench mechanics can do auto repair wherever your car is. Matthew's car died on the 2nd floor of a parking garage. No towing fees to get the car to the mechanic's shop.
Wrench Maintenance and Auto Repair Services
If you live in Vista or anywhere in the San Diego County, then you can also depend on Wrench to provide auto repair and even maintenance and tune up services. When Wrench CEO Peterson was building this company he noticed that many auto repair services could, in fact, be made mobile. Many services, everything from brakes and traction control to heating and air conditioning auto repairs can be made at the home. As it says at the Wrench web page, "We focus on no hassle pricing and convenience." Wrench also keeps you covered with a 12 month/12000 mile limited warranty. So drop the shop and give Wrench a try.
---
---
---
Auto Repairs for Popular Vehicles